Syria
Syria: Gov't Forces Liberate Over 50 Percent of Key District in Eastern Aleppo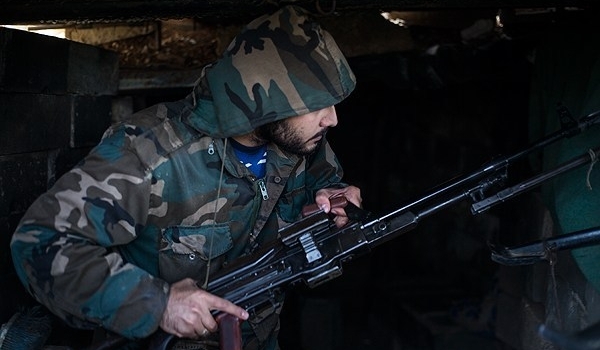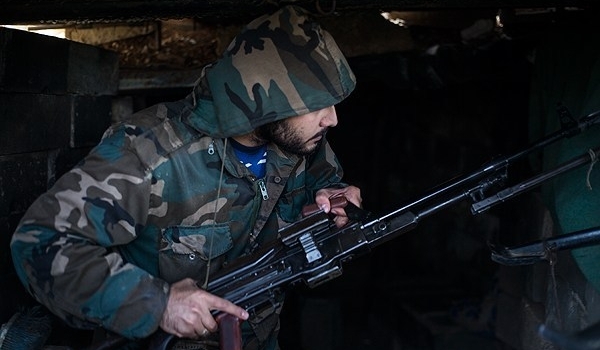 Syrian Army troops and popular forces continued their advances against Jeish al-Fatah terrorists in Eastern Aleppo and seized control over half of Hananou Housing Project.
The army soldiers and their popular allies engaged in tough battle with terrorists of Nouralddeen al-Zinki and captured over fifty percent of Hananou Housing Project area.
In the meantime, a group of Palestinian Resistance fighters pushed terrorists back from different parts of Hananou, including Welfare House, Governorate Building, al-Amiliyeh area, Post Building, Eastern Mosque and a Wedding Hall and then moved towards the Southern neighborhoods of Hananou Housing quarter.
Militant groups have thus far suffered a heavy death toll in the attacks, a field source said, adding that fierce clashes are still underway near Ba'eidin square.
The army soldiers have also managed to approach the Northern parts of Hananou Housing Project and the Youth Housing Area in the recent days.
The army troops and the Lebanese Hezbollah Fighters continued their advances against the Jeish al-Fatah collation of terrorist groups in Hananou Housing Project and seized control of more areas and positions on Tuesday.
After wining control over terrorists' operations room in Hananou Housing Project and capturing five bases of militants on Monday, the Syrian government forces, including soldiers and Hezbollah fighters, continued their advances and took back al-Sha'abi Bazaar and al-Atfa'eh square on Tuesday.
The army units also seized control over a highway parallel with this flank.
The army's artillery units also shelled terrorists' centers and positions in Hananou.
The army men also managed to advance against militants' positions from the direction of al-Jandoul square towards al-Ba'eidin.
The government forces increased their control over the positions along the street connecting al-Jandoul to al-Ba'eidin.
In the meantime, a military source disclosed that the army troops are about to expand their operation in the neighborhoods of al-Ba'eidin and al-Oweijeh in Northeastern parts of Aleppo city in order to increase pressure on the terrorists trapped in the Eastern districts.
Opposition-linked internet websites said Nouralddeen al-Zinki and Fatah al-Sham Front (previously known as the al-Nusra Front) militant groups dispatched a large number of fighters to Hananou Housing Project to slow down the army's rapid advances in the district.