Syria
Syria: Gov't Forces Push ISIL back from more Lands near Ancient Palmyra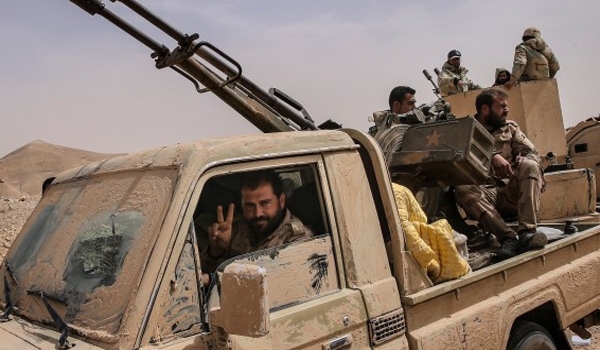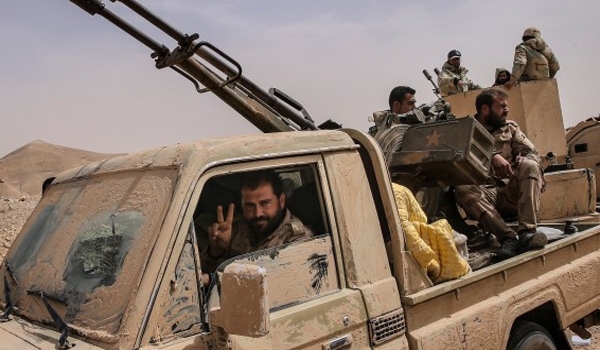 The Syrian Army troops and the National Defense Forces (NDF) stormed the ISIL strongholds around several military bases the terrorists captured a year ago and forced them to retreat from the battlefield.
The ISIL terrorists left behind tens of the dead and wounded members and pulled the remaining pockets of their forces back from the Base 410 and the Base of Special Forces in the Northern part of Mazar mountain and Northeastern part of Brigade 550 Base under the heavy offensives of the Syrian government forces.
The Syrian soldiers then started to advance towards Murbet Al-Hassan mountain in order to push the ISIL back from more positions near Palmyra.
A report said on Thursday that the Syrian Army troops and the NDF continued to push the ISIL terrorists back from more positions in the Eastern part of Homs province, and restored security to more regions near the recently-liberated city of Palmyra (Tadmur).
The Syrian government forces launched a fresh round of offensives in the Northern side of Palmyra and forced the ISIL terrorists to retreat from the Antar chain mountains located in the Northern side of al-Tar mountain.
The ISIL left behind scores of the dead and wounded members and fled the battlefield to evade more casualties.
The ISIL military hardware also sustained major losses in the army's advances.