Syria
Syria: Gov't Forces Readying to Start Liberation Operation of Kahn Touman in Aleppo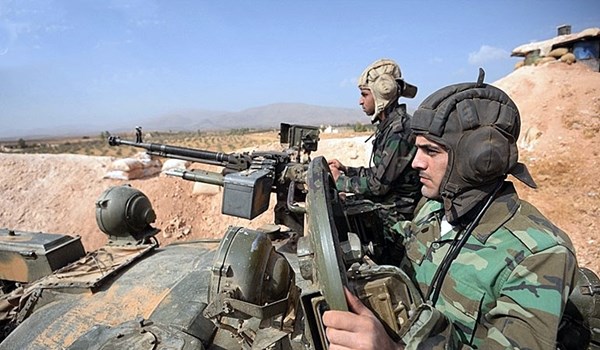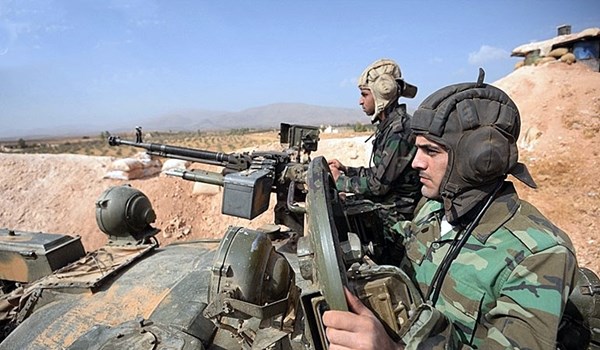 Syrian Army soldiers and the Lebanese Hezbollah fighters are preparing to start massive offensive to push back terrorists from one of their main bases in Southern Aleppo, military sources disclosed Sunday.
"Liberation of the air-defense battalion and its surrounding hills, the Housing project 1070 and al-Hikmah School gave the upper hand to the army men and popular forces and paved the ground for the army and Hezbollah to start joint operations to free the town of Khan Touman from terrorists," the sources said.
"The army forces, Hezbollah and the Iraqi al-Nujaba movement will deploy their fighters in Southern Aleppo for the final phase of Khan Touman operation," the sources added.
"Syrian fighter jets, for their part, have targeted militant centers in Khan Touman in recent weeks," they went on to say.
Military sources said earlier today that Syrian Army troops inflicted major losses on Jeish al-Fatah terrorist coalition and drove them out of a key checkpoint in al-Rashedeen neighborhood.
"In tandem with the pro-government forces' advances in Southwestern Aleppo, including al-Rashedeen neighborhood and after the liberation of Housing Project 1070 and al-Hikmah school, the Syrian army and popular forces scored more victories and retook al-So'warah checkpoint they lost to the militants two weeks ago," the sources said.
"Fierce clashes are underway between the Syrian army and terrorists groups in al-Rashedeen," they added.
"Simultaneous with the army advances in Southwestern Aleppo, the terrorist front in this region is on verge on collapse," the sources underlined.