Turkey
Syria hits trucks smuggling oil to Turkey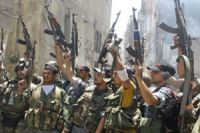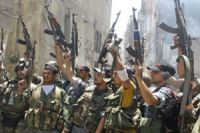 Syrian troops have destroyed several trucks smuggling crude oil into neighboring Turkey.
According to Syrian television on Wednesday, the tankers were smuggling oil from Tayem oil field situated in eastern part of the Arab country.
Syrian television did not reveal the location of the attack, but said terrorists smuggling the consignment were killed in the assault.
Syria has been experiencing unrest since March 2011, and many people, including large numbers of Syrian soldiers and security forces, have been killed in the turmoil.
The Syrian government says that the chaos is being orchestrated from outside the country, and there are reports that a very large number of the insurgents are foreign nationals.
Damascus says the West and its regional allies, such as Qatar, Saudi Arabia, and Turkey, are supporting the insurgents.