Syria
Syria in Last 24 Hours: Army Regains Control of Key Building in Aleppo City Syria in Last 24 Hours: Army Regains Control of Key Building in Aleppo City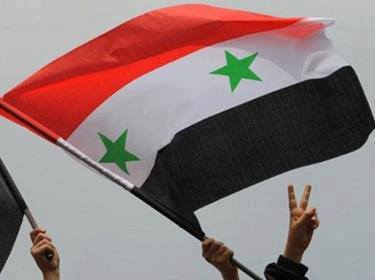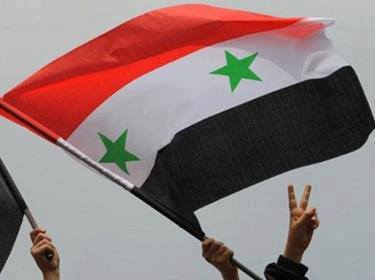 The Syrian army took control of a strategic building in Aleppo city in the Northern parts of the country.
The army units seized back the army's technical services building in Al-Zahra district of Aleppo city.
The Syrian army also regained control of the Red Cross building in the city.
Also in the past 24 hours, the Syrian army killed 120 armed insurgents in Aleppo's Western district of al-Zahraa that were native of Chechnya, Afghanistan and Turkey, in its latest operation in Northern Syria.
During the Saturday operation, Syrian military troops took control over the entire al-Zahraa district and destroyed a column of vehicles carrying weapons for the armed insurgents stationed at the Ma'arat al-Artiq in Northern Aleppo from Idlib.
Syrian armed forces further thwarted an infiltration attempt by armed militants in the Northern suburbs of Aleppo and killed dozens of members of insurgent groups involved in the intrusion effort.
Additionally, army units eliminated numerous members of the so-called "Jaish al-Islam" terrorist group in the Rankous district of Reef Damascus (Damascus countryside) Governorate.
Meanwhile, Syrian military operations in chasing armed gangs out of the Northern portion of Daria city and al-Meliha continued.
Government forces also destroyed huge arms depots of al-Nusra Front insurgents in the al-Atareb district of Western Aleppo.
Other media reports from the region have also pointed to intensifying offensives by Syrian army troops against foreign-backed insurgents in the major city of Aleppo as well as other regions across the crisis-torn country.
Elsewhere, army units killed a key Chechen rebel commander in the Northern parts of Syria, while their comrades killed several al-Nusra Front commanders in the Eastern parts of the country, informed sources announced.
Abu Mohanad Checheni, commander of Mohajerin and Ansar Army which mostly consists of Chechen militants was killed two days ago in fierce clashes with the army in Aleppo, rebel sources said.
Meantime, government sources said the army troops killed several Al-Nusra commanders, including commander of Jafar Al-Tayar and Katibeh Shahid Abu Dajaneh and Katibeh Abideh Ibn Al-Jarrah in Kabajeb town in Deir Ezzur in Eastern Syria during the last 24 hours.
Founder of the Free Syrian Army (FSA) Riyadh Al-Asa'ad claimed that head of the Syrian opposition bloc "Ahmad al-Jarba is a spy".
Al-Asa'ad's allegation came as the rift among the Syrian opposition is further widening.
"We clearly announce that those who take orders from foreign countries cannot make determining decisions (for the country)," Asia News quoted Al-Asa'ad as saying.
Meantime, the former head of the FSA, Salim Idris, strongly criticized al-Jarba and another senior member of the Syrian National Coalition, Asa'ad Mostafa, accusing them of disloyalty and bringing the recent changes to SNC's military command composition.
Elsewhere, the Syrian army began large-scale operations in a strategic town in Hama countryside in the Central parts of the country.
The army's operations aim to regain control over Mourek town in Hama that is used by the Takfiri groups as a center to carry out their military operations in Central Syria, FNA dispatches said.
Military sources reiterated that Mourek is no less important than the town of Yabroud, in Damascus countryside, which was liberated last month.
The Syrian armed forces said that seizing control over Mourek is crucially important for reopening Hama-Khan Sheikhoun-Maareh Al-Naman International Highway and breaking the siege of Khan Sheikhoun region in Idlib countryside in Northwestern Syria.
Around 100 militants were killed during the clashes which erupted between the Islamic State of Iraq and the Levant (ISIL) and the al-Nusra Front in the city of Albu Kamal in Deir Ezzur in Eastern Syria.
The Syrian Observatory clarified that al-Nusra Front regained control over Albu Kamal and that ISIL is massing its militants in an area called Badiat (Desert) Albu Kamal.
Syrian army continued pursuing armed groups in different regions in the past 24 hours, having successful operations against their hideouts and foiling infiltration attempts by the militants.
Army units foiled militant group's infiltration attempt to al-Ameriyeh in Aleppo city, killing and injuring a number of them.
A military source said that army units killed and injured a number of militants and destroyed their tools in Hritan, Alliramoon, Bani zaid, al-Mislmiyeh, Khan Touman, al-Rashidin, al-Haidariyeh, Tal Rif'at, Oroum al-Kobra, Kibtan al-Janal, Kafr Hamra, surrounding Aleppo Central Prison and al-Sukari in Aleppo city and its countryside.
Army units foiled infiltration attempts by militant groups from al-Yadoudeh village to the safe areas in al-Yarmouk area and from al-Nazihin camp to the consumption company in the camp in Daraa, a military source said.
The source added that the army killed and injured all members of the armed groups and destroyed their tools.
The army units also destroyed militants' gatherings in Boser al-Harir, Mehajjeh, Enkhil, Kahil, al-Ghariyeh al-Sharqiyeh, Um Darej area in al-Bajabijeh neighborhood, Jordan Street, surrounding al-Ma'asara in the old customs in Daraa al-Balad, killing and injuring a number of militants.
Elsewhere, thousands of foreign-backed militants entered Aleppo city via Turkish borders, informed sources disclosed.
"We have witnessed the arrival of around 5,000 foreign-backed terrorists fully equipped with various types of military equipment, including heavy weaponry, in the city of Aleppo after crossing the border at Bab Al-Hava crossing in the Northern parts of Aleppo province," an informed military source told FNA.
He said according to the intelligence gained by the Syrian army, the militants have received trainings and then dispatched to Aleppo from a military base in Turkey near the borders with Syria.
The source added that a total number of 3,000 militants have also entered Al-Rashedin region in Al-Atareb town.
Meantime, a Syrian army unit on Saturday foiled a militant group's infiltration attempt from al-Yadoudeh village to the safe areas in al-Yarmouk area in Daraa, a military source said.
The source said that the army killed and injured all members of the armed group and destroyed their tools.
Syrian army's gains against foreign-backed militant groups along Lebanon borders has left the insurgents with so little space to enter more forces and weapons through their Lebanon supply routes, a new report said.
Head of the UK-based Syrian Observatory for Human Rights, Rami Abdul Rahman, has told the Saudi daily al-Sharq al-Owsat that with Hezbollah's activities in securing the border, "they (the militants) are now facing difficulties moving forces (across the border)", Al-Alam reported.
He said, increased security on the Syrian side of the border would lead to greater security in neighboring Lebanon, which has been adversely impacted by the three-year-long charged-war in Syria.
Also, western diplomatic sources revealed US President Barack Obama's Administration has urged Israel to attack the Syrian Army to prevent it from advancing into the positions of terrorist groups trained by Washington in Jordan.
"The US wants Israel to stop the advance of the Syrian army towards areas where gunmen are controlling in Golan, particularly the Jihadists who were trained at the hands of CIA trainers," American World Tribune newspaper quoted a source as telling Middle East News line.
source: FNA