Syria
Syria in Last 24 Hours: ISIL Shows Off Mutilated Heads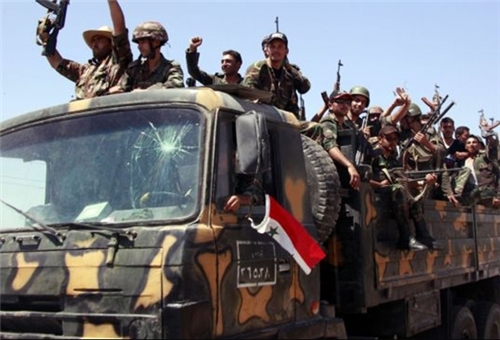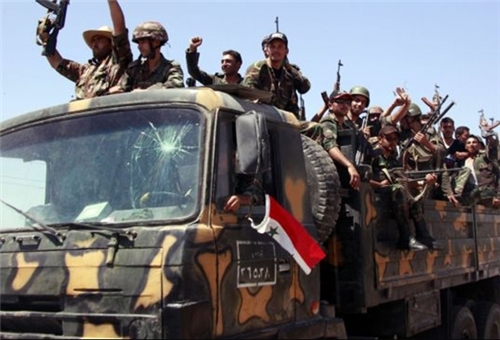 The terrorists of the Islamic State of Iraq and the Levant (ISIL) drove their cars in different Syrian cities and villages to show off the mutilated heads of their opponents.
Also in the past 24 hours, the Syrian army destroyed the concentration centers of the Al-Qaeda-linked militants in Lattakia countryside in Western Syria, killing many foreign terrorists and their leaders in fierce clashes.
The army units conducted operations against the Islamic State of Iraq and the Levant (ISIL) in Lattakia countryside, and killed tens of the militants.
Also, the ISIL gained the upper-hand against the Free Syrian Army (FSA) and the Islamic Front in Aleppo countryside after fierce clashes with the two rival militant groups.
The ISIL made advances against the FSA and Islamic Front in the surrounding areas of Sarin town in Aleppo countryside on Monday.
Elsewhere, the Syrian nuns who were taken hostage by the rebel groups expressed their thanks, via media outlets at Jdeidet Yabous crossing, to the Syrian President Bashar Assad and the General Manager of the Lebanese General Security Maj. Gen. Abbas Ibrahim for their efforts that led to their release.
After the reception, the released nuns' procession continued to the Syrian capital Damascus where they spent the night at the headquarters of the Greek Orthodox Patriarchate.
Also on Monday, nineteen gunmen in the old city of Homs turned themselves in and handed over their weapons to authorities, a source in Homs Province said.
Also in the last 24 hours, the Syrian army units destroyed militant groups' hideouts and vehicles equipped with heavy machineguns and mortars in Murek in Hama countryside, a military source said.
The source added that the army also killed scores of terrorists and injured others, among them the leader of al-Nusra Front in Murek Ahmad al-Ra'ai, the leader of the so-called Suran Commanders Mustafa al-Hassani and terrorists Shahoud Suleiman, Samer al-Nakkar, Bilal al-Hayel, Abdel-Hadi al-Yousef, Bilal Abedel-Razzaq al-Khatabi.
A military source said on Monday that Syrian army units have killed and injured a number of militants in areas surrounding the Gharaz al-Kherbat prison to the Southeast of Daraa al-Balad and to the South of the Jordan Street.
Army units also eliminated all members of a militant group in al-Hrak city in Daraa countryside tried to attack military checkpoints.