Syria
Syria in Last 24 Hours: Tens of Militants Preparing to Surrender to Army in Yarmouk Camp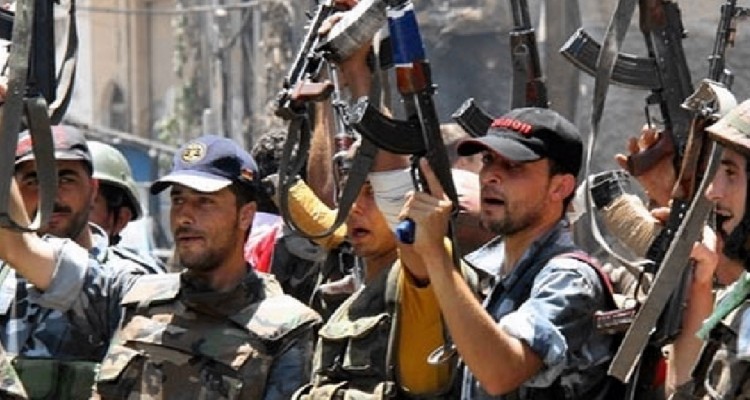 A large number of foreign-backed militants positioned in the Palestinian Yarmouk refugee camp in Damascus countryside announced that they are preparing to surrender to the Syrian army.
A sum of 360 militants in the camp have declared they are ready to surrender to the army and they are now negotiating with the Syrian army to lay down their weapons and hand over themselves.
Also in the past 24 hours, the informed military sources disclosed that a number of foreign officers who have been training the militants in different parts of Syria have returned to their countries.
According to armed rebel groups, senior military officers from Saudi Arabia, Qatar and Turkey could be seen among these foreign officers who are leaving Syria.
Meantime, the Kurdish Popular Committees in the Northeastern Hasaka province welcomed voting in the upcoming presidential elections in the Arab country.
Also, a military source said that Syrian army units have killed and wounded a large number of militants, including eight terrorist ringleaders, in al-Bahhar cemetery, al-Jumrok al-Kadeem and journalists building in Daraa al-Balad.
Palestinian terrorist Ammar Abu Sareyya, the leader of the so-called Liwaa al-Tawheed was identified among the dead.
Elsewhere, units of the Syrian army foiled an infiltration attempt by militants who were attempting to sneak from al-Dar al-Kabeera into Homs countryside.
A military source in Homs said that the Army killed many terrorists in Talbeisa and Ersal in the countryside.
The Syrian army destroyed the armed groups' concentration centers and hideouts across Syria on Saturday.
Meantime, a military source said a unit of the armed forces thwarted an armed group's infiltration attempt from Khan Touman in Aleppo city towards the safe areas, killing and injuring all its members.
The source added that other army units killed a number of militants and destroyed their weapons in al-Rashidin, Gharbi al-Zahraa Bani Zaid, al-Kastilo and Hanano neighborhoods in Aleppo city.
Meanwhile, army units killed militants, injured others and destroyed their vehicles in the villages of Marea, al-Mesilmiyeh, al-Atareb, Akhtarin, Tal Refa'at, Tal Sosiyan, Tal Jibin, Daret Ezza, Sma'an Citadel, Kafer Karmin, Deir Hafer, Kafer Hamra, al-Jabiyieh, Dahret Abded Rabbouh and the industrial city in Sheikh Najjar in Aleppo countryside.
Also, a number of terrorists from the al-Nusra Front and the so-called Islamic Front, most of them non-Syrians, were killed during the Syrian army's operations in various areas in Damascus Countryside.
Meantime, army units carried out an operation on the Northern axis of al-Mleiheh town and near Tameco medicinal manufacturing company, leaving a number of al-Nusra Front-affiliated terrorists dead.
Mahfoud Nasleh from Algeria was identified among the dead, in addition to a terrorist group's leader.
Syrian citizens continued gatherings and rallies in various parts of the crisis-hit country Saturday to show their strong support for army's war on terror and stress their massive turnout in the upcoming presidential election.
In Damascus, a mass gathering was organized in Yusuf al-Azmeh Square in support of the army, the national principles and the Presidential elections.
The participants expressed support to candidate for the presidency post Bashar al-Assad.
In Damascus Countryside, the workers of the electricity general company staged a rhetorical festival.
In a relevant context, citizens in Yabroud area staged a massive gathering.
In Hafir al-Foqa in al-Tall area, national activities were also organized.
Meantime, Secretary General of the Palestinian Popular Struggle Front (PPSF) Khalid Abd al-Majid underlined that the Syrian crisis is part of the US scenario for dividing the Palestinian territories.
"What is happening in Syria today is part of the process that the US is pursuing in the region and it aims to divide Palestine," Abd al-Majid told FNA.
He underlined that some regional countries are trying to entangle the Palestinians in a crisis that Syria is facing today and by doing so to increase the differences between the Syrians and the Palestinians.
Abd al-Majid noted that the Palestinians will continue their resistance until setting their territories free.
FARS News Agency