Syria
Syria in Past 24 Hours: US-Backed SDF Retreat after Defeat against ISIL Terrorists in Deir Ezzur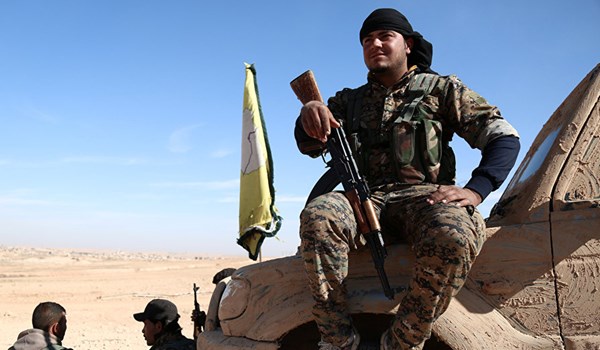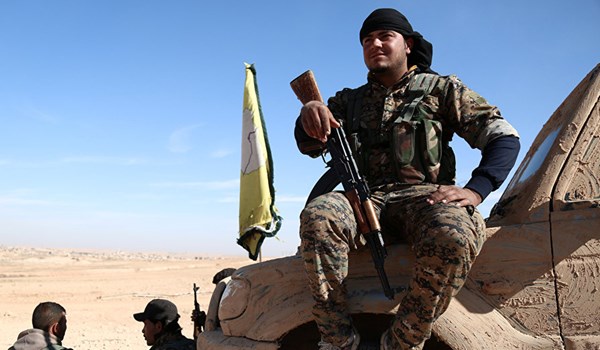 Deir Ezzur
Sources affiliated to the militants in Syria reported on Saturday that the SDF fully withdrew from its strongholds in the town of al-Bahrah after ISIL militants deployed in the town of Hajin in Eastern Deir Ezzur staged a raid on the US-backed militants in the neighboring town.
Meantime, media activists referred to the ISIL attacks against the SDF positions near al-Tanak oilfield in Eastern Deir Ezzur, saying that over 35 Kurdish forces were killed and wounded and 5 of their military points were destroyed.
They also added that a large number of SDF forces fled the scene of clashes with the ISIL.
Also in the past 24 hours, the US-led coalition fighter jets conducted more attacks on residential areas in the Eastern part of Deir Ezzur province, killing and injuring a number of citizens.
The US-led fighter planes targeted and heavily pounded al-Shafeh village in Southeastern Deir Ezzur which killed at least 11 civilians, including eight women and children, and injured tens more, local sources reported.
The sources pointed to large-scale destruction of people's houses, and said the death toll is on rise due to the deteriorating health conditions of a large number of those injured in the attacks.
They also recalled death of the entire of a six-member family and injury of more civilians in Thursday's attack by the US fighter jets on al-Shafeh town.
Raqqa
Protesters took to the streets and called for the expulsion of the US army men and the SDF from the city of Raqqa in Northeastern Syria, media activists said.
"Tens of Raqqa residents revolted against the US deployment and SDF forces in al-Mansour district of Raqqa city and called for their expulsion," media activists in Raqqa said.
The sources, meantime, said that the Raqqa residents in their slogans called on the Syrian army to free the region from the occupiers, and said that the protests took place after the SDF forces launched attacks on civilians which resulted in the eruption of clashes between the two sides.
In the meantime, the SDF forces arrested several protesters in a new wave of suppression of civilians.
Raqqa residents have many times held uprising against the US occupiers and their allies in Raqqa region.
Aleppo
The Turkish army is trying to open a passage from Idlib to Afrin in Aleppo province as it continues aggressive moves in occupied territories in Northern Syria.
"Turkey's army and its allied terrorist groups have cut a large number of trees in Deir Balout village in Afrin's Jandariseh area to construct a 40-meter-wide road from Atameh village in Idlib to Deir Balout village in Jandariseh," the Kurdish-language Hawar news quoted sources in Afrin region as saying.
Meantime, it has been reported that the terrorists continue plundering people's assets and properties as tensions between the Turkish army and its allied forces are still underway.
Idlib
Tensions among terrorist groups and insecurities in regions occupied by militants in Idlib and Aleppo provinces have exacerbated, field sources in Northern Syria said, adding that more senior terrorist commanders have been shot dead by unidentified attackers in the region.
Unknown assailants have killed several terrorist commanders, including two from Tahrir al-Sham Tahrir al-Sham Hay'at (the Levant Liberation Board or the Al-Nusra Front), in Idlib and Aleppo provinces.
A commander of Tahrir al-Sham named Abdollah Ansari was killed in an attack by unknown gunmen in the town of Ahsam in Jebel al-Zaviyeh region in Southern Idlib, field sources in Idlib said.
Meantime, another Tahrir al-Sham commander nom de guerre Abu Jalbib was shot dead by unidentified assailants in the town of al-Dana in Northern Idlib, they added.
In Western Aleppo, a former commander of Jeish al-Mojahedin was also killed by unknown gunmen in Batbou village.
Meantime, the field sources pointed to the new wave of arrests of Tahrir al-Sham militants in Northwestern Hama, and said Tahrir al-Sham has arrested one of its former commanders namely Maher Fajr al-Khalil in the town of Kafar Zita.