Iran
Middle East
Syria
Syria, Iran Combat Terrorism on Behalf of Whole World: Official
Secretary of Iran's Expediency Council Mohsen Rezaei in a meeting with Speaker of Peoples' Assembly of Syria in Tehran on Wednesday, stressed that the two countries have combated terrorism and Takfiri groups on behalf of the whole world.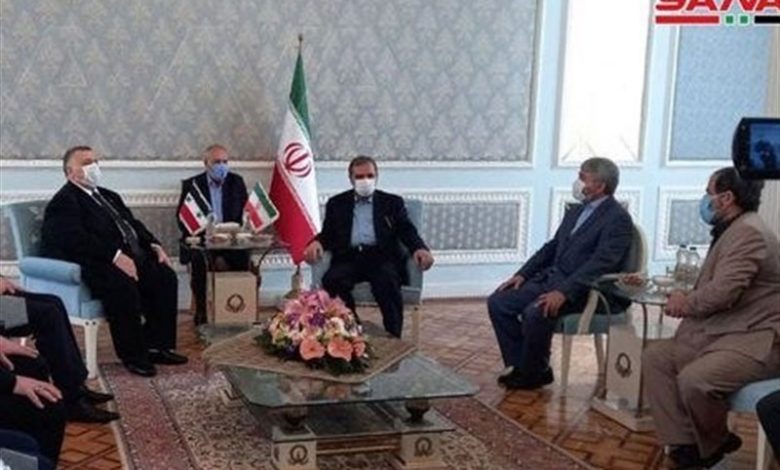 Speaker of Syrian Peoples' Assembly Hammodah Sabbagh praised Syrian-Iranian cooperation in fighting terrorism during the meeting, saying that "having Iranian and Syrian blood mixed in the course of fighting terrorists on the Syrian ground helped to achieve victories over this phenomenon that poses a threat to the entire world."
Sabbagh reiterated Syria-Iran deep-rooted and strong strategic ties, emphasizing the importance of deepening these relations in many sectors, particularly economy and trade, and elevating them to the level of distinctive political ties between the two nations.
He called for the unification of Syrian-Iranian collaborative efforts and activation of bilateral cooperation in the interests of the two friendly nations.
Sabbagh criticized the US and the West's policy of double standards toward Syria, saying that the US approaches issues from a Zionist perspective and standard, in order to serve the interests of the occupation entity in the region.
Rezaei, for his part, emphasized that Syria and Iran have fought terrorism and Takfiri organizations on behalf of the whole world, praising Syria's achievements over terrorism under its leadership, people, and army.
He expressed Iran's desire to expand cooperation with Syria in a variety of sectors, calling Tehran-Damascus ties as "strong and deep-rooted," and promising that the two nations will continue to work together on all levels.