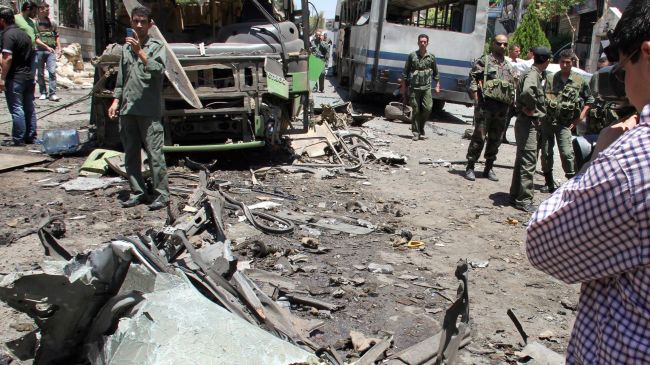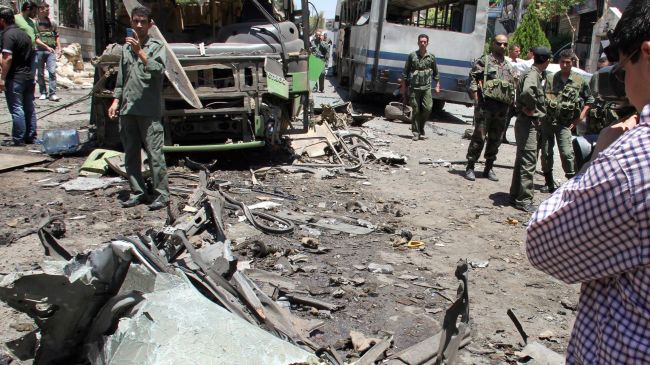 The Iranian Foreign Ministry spokesman has underlined the futility of any military action against Syria, stressing that such bids only serve the Israeli interests and could plunge the Middle East into chaos.
Speaking at a weekly press conference in Tehran on Tuesday, Ramin Mehmanparast censured the recent remarks by British Foreign Secretary William Hague that Syria risks military strikes, noting that certain countries do not seek a peaceful solution to the Syrian crisis and are after stoking insecurity in the region.
He added that such countries try to ensure Israel's security by means of their intervention in the regional affairs.
Mehmanparast also warned Western states against any adventurism in the Middle East, calling on Western governments to exercise vigilance and refrain from measures that create tension in the region.
Hague on Sunday tentatively raised the prospect of military action against Syria.
This is while military experts have warned that Syria cannot be compared with Libya and that any military action will almost inevitably lead to a bitter war. They also say there is no clear first move as there is no clear exit strategy either.
Syria has been experiencing unrest since mid-March 2011 and many people, including security forces, have been killed in the country over the past 15 months.
While the West and the Syrian opposition say the government is responsible for the killings, Damascus blames "outlaws, saboteurs and armed terrorist groups" for the unrest, insisting that it is being orchestrated from abroad.