Syria
Syria- Joint Media Team Visits Daraa, Stresses Normal Life in the City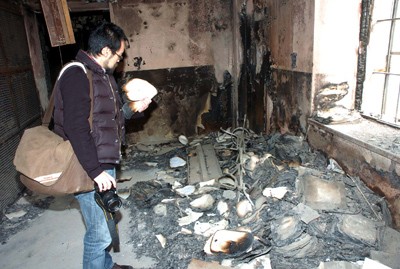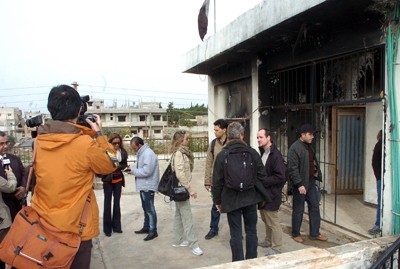 A joint media team from several international mass media inspected life in Daraa city and listened to a brief on the events took place in the city by citizens.
The delegation comprises journalists and photographers from the RussiaTV (Rossiya 1), the Swedish TV, a Cypriot newspaper, the Austrian Oesterreich Journal, the Spain La Razon newspaper, the Czech Pravo daily newspaper, the German Neues Deutschland newspaper, the Chinese TV and Xinhua news agency, and Radio France.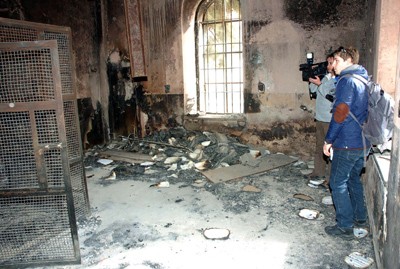 The team toured the radio and TV station in the city, the Justice Palace and other state institutions damaged and burnt by armed terrorist groups, in addition to weapons and explosive devices seized in the hideouts of these groups.
Journalist Isabelle Daniel from the Austrian ضesterreich Journal stressed normal life in the city of Daraa, adding that she will be honest in conveying her observations and what she really saw on the ground about the situation in Syria.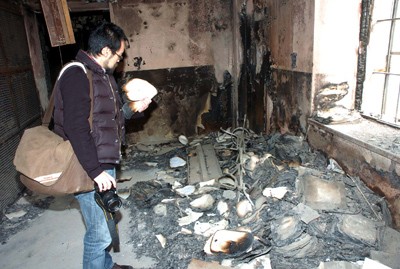 Representative of the Chinese TV said that the citizens enjoy calm and normal life, stressing that she will produce transparent TV reports on the reality in Syria for its station.
The team visited Governor of Daraa Mohammad Khaled al-Hanous who briefed the team on the reality of events taking place in the city since last March which is considered Syria's southern gate.