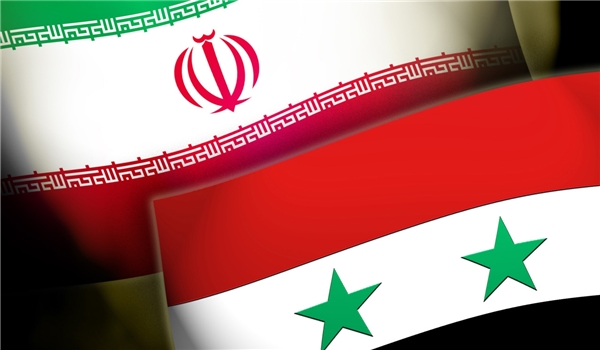 Syrian People's Assembly Hammoudeh Sabbagh hailed the good status of bilateral ties between Tehran and Damascus, and called for further exchange of visits by the officials of the two countries to speed up expansion of relations.
Sabbagh, in a meeting with an Iranian delegation headed by Advisor to First Vice-President of Iran Hassan Danayeefar, on Thursday in Damascus, where the two sides exchanged views on the ways to further cement ties between the two countries, praised the good ties between Iran and Syria.
Speaker of the People's Assembly affirmed the strength of Syrian-Iranian relations, noting that coordination between the two countries will confront hegemonic powers, on top US.
He pointed out to the need to intensify work and exchange visits aimed at bolstering joint cooperation, hoping that the delegation visit would contribute to developing bilateral relations.
For his part, Danayeefar underlined the importance of enhancing cooperation and coordination between the two countries and developing various aspects of relations, especially economic relations in serving the interests of the two friendly countries.
Addressing a session of the United Nations with a focus on "situation in Syria's Idlib", on Thursday, Iran's Ambassador and Permanent Representative to the UN Majid Takht Ravanchi warned that the situation in this region is grave and efforts should be made to prevent the crisis not going out of control.
While the fight against terrorists must continue, this should be done with the utmost protection for civilians; this is something "we have always" emphasized and in all final documents the Astana process has been emphasized, he said.
Iran's Permanent Representative to the United Nations called for the implementation of the Sochi Agreement on Idlib, which was also emphasized at the Astana process meetings.
The envoy stated that we need to make sure that this crisis is resolved politically and not allow terrorists to consolidate their position and make Idlib a safe haven to kill more civilians and keep many of them hostage.
In May, Takht Ravanchi had already voiced Tehran's serious concern about the lives of civilians endangered by continued presence of terrorists in Idlib, a terrorist-held territory in Syria.
"Should the government allow these internationally designated terrorist groups continue their control over its territory? Should the international community allow such terrorist groups to take a large number of civilians as their hostage?" he said during a United Nations Security Council meeting held over a surge in fighting in Northwestern Syria.