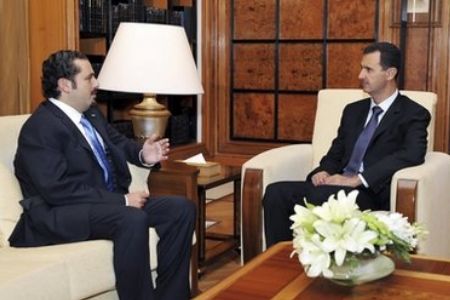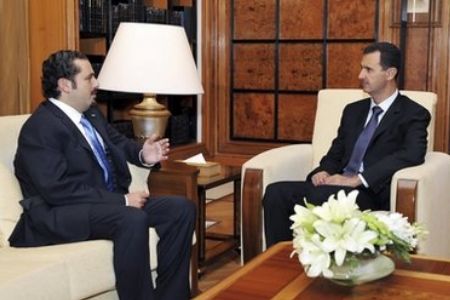 The Syrian army and Lebanese resistance movement of Hezbollah would fully cooperate, should Israel launch a military aggression in the region, a report says.
The two sides have formed a joint headquarters in order to orchestrate the coordination between the two military forces, unnamed sources told the Kuwaiti newspaper al-Rai.
The report came after Syrian President Bashar al-Assad visited Lebanon's Prime Minister Saad Hariri in Damascus earlier on Monday.
Syrian military officials would set up a joint situation room with Hezbollah to pool the intelligence resources from the battlefield, according to the report.
Syrian intelligence units are focusing their efforts on gathering information on the Israeli Air Force, including its flight patterns, the newspaper said.
The report said if a war broke out, Syria would benefit greatly from Turkey's move to close its airspace to Israeli military aircrafts.
In case of a possible Israeli attack, Hezbollah would target Israeli military and civilian airports, destroy its military aircraft fleets and damage its airborne capabilities, the report said.
Israel waged a 33-day war against Hezbollah in the summer of 2006 to destroy the military power of the Lebanese resistance, killing about 1,200 Lebanese — mostly civilians.
Tel Aviv eventually suffered a crushing defeat and was forced to leave the region without achieving any of its objectives.