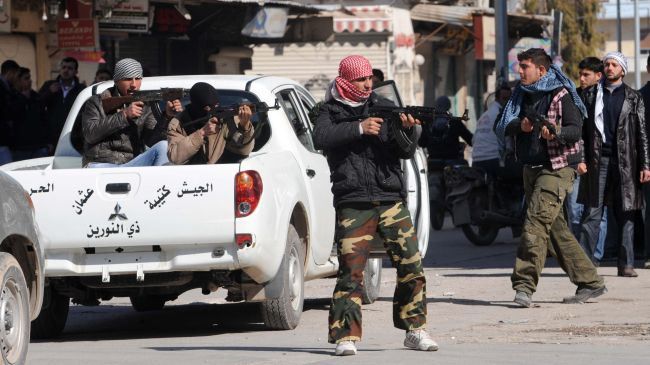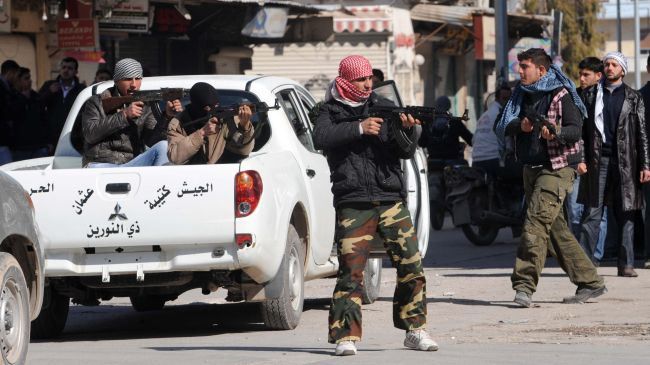 The Human Rights Watch (HRW) says foreign-backed militants in Syria have executed civilians during an offensive in the Christian village of Sadad in October.
HRW said on Tuesday that civilians and others were also killed by militants' sniper fire, while some residents were killed in militants' shelling, which has been indiscriminate.
Witnesses told HRW that militants did not allow Sadad residents leave their homes during their offensive from October 21 to 28, and used them as human shields.
They added that militants stole personal items, and vandalized property in at least three churches.
Human Rights Watch identified 46 Sadad residents killed in the village during the weeklong operation. Forty-one of the dead were civilians, according to locals, including 14 women and two children.
Three of the dead were police officers, one a soldier who was not currently serving and an off-duty soldier on home leave from his service.
"Opposition fighters came into Sadad claiming they would not harm civilians, but they did just that," said Sarah Leah Whitson, Middle East director at HRW, adding, "There is no excuse for indiscriminate or targeted attacks against civilians or civilian sites."
The ancient village of Sadad is located 100 kilometers northeast of the capital, Damascus, and is home to nearly 12,000 people.
The HRW has urged the UN Security Council to refer Syria's armed conflict to the International Criminal Court in The Hague.
Nearly three years of crisis in Syria has claimed the lives of more than 100,000 people, according to statistics compiled by the United Nations, while millions have been also displaced due to the turmoil.