Syria
Syria militants use phosphorus in chemical attack in Aleppo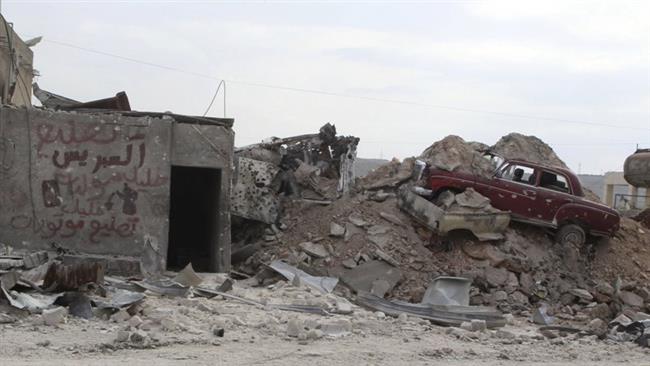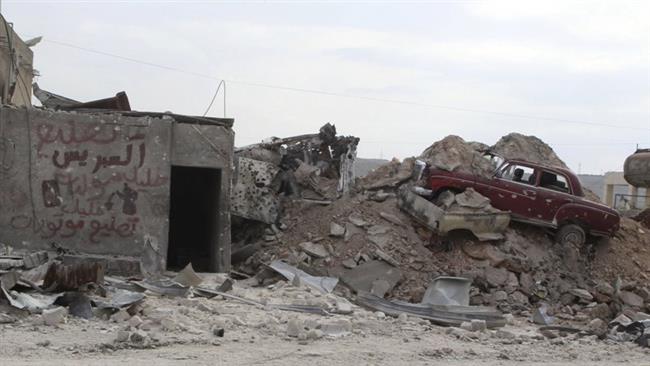 Militant groups operating in Syria have used yellow phosphorous in a chemical attack on a mainly Kurdish residential district in the northern city of Aleppo, a Syrian Kurdish group says.
"The Sheikh Maqsoud district in Aleppo was attacked with chemical weapons on Tuesday evening. Radical groups launched dozens of rockets filled with yellow phosphorus element," the Kurdish People's Protection Units (YPG) ​said in a statement.
According to the statement, the attack was carried out by several foreign-backed militant groups, including the al-Qaeda-linked Ahrar al-Sham.
Kurdish sources said several people were rushed to a hospital following the chemical attack. The victims were reportedly suffering from the common symptoms of chemical poisoning.
Despite an agreement on the cessation of hostilities in Syria, which was negotiated by the US and Russia and which went into force on February 27, fighting has continued in Aleppo Province during the past days.
The YPG had previously reported that the militants operating in the area had not been respecting the agreement and were continuing to attack Kurdish areas.
On Monday, some nine people, including a family of seven, were killed in a shelling in the city of Aleppo. Another 16 people lost their lives after militants fired dozens of rockets on Sheikh Maqsoud a day earlier.