Syria
Syria names 142 foreign terrorists killed(47 Saudis, 24 Libyans, 10 Tunisians, 11 Afghans, 9 Egyptians, 6 Qataris, 5 Lebanese, 5 Turks..)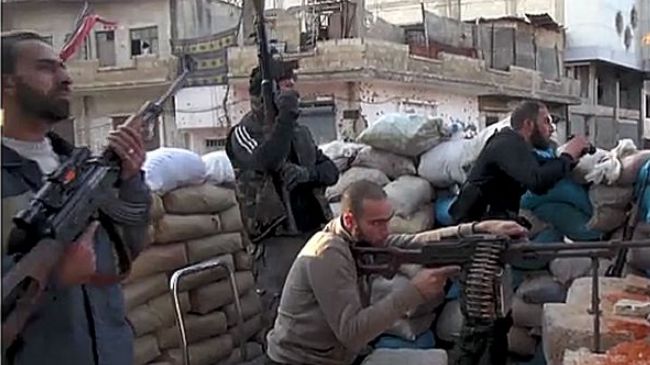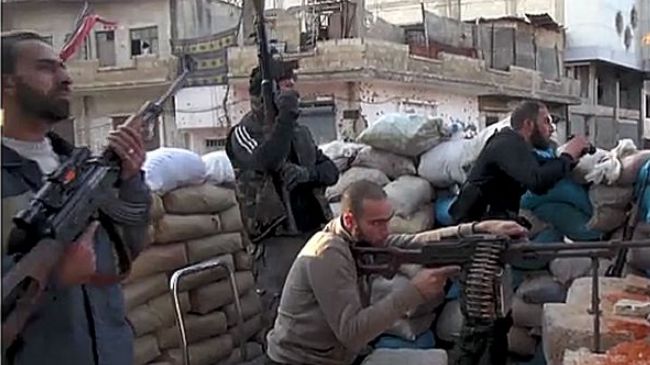 The Syrian government has presented more documents proving the involvement of foreign militants in the country's months-long crisis.
Syrian newspaper Al Watan published on Tuesday the names of 142 militants from 18 countries, who were killed while fighting against Syrian forces.
The list includes 47 Saudis, 24 Libyans, 10 Tunisians, 11 Afghans, nine Egyptians, six Qataris, five Lebanese, five Turks and a number of insurgents from Chad, Chechnya and Azerbaijan.
Most of the militants were killed in October and November in Aleppo, Homs, Idlib, Dayr al-Zawr and Hasakeh, the paper said.
According to Al-Watan, they were mostly extremists belonging to al-Qaeda or jointed the terrorist organization after arriving in Syria and that they entered the country via Turkey and Lebanon.
Damascus, according to the report, sent the list to the United Nations Security Council last month.
The Syrian government has repeatedly said that foreign-backed "terrorists" are responsible for the unrest in the country, which broke out last year, and that certain Arab and Western countries are fueling the violence in Syria.
The number of foreign militants fighting against the government of President Bashar al-Assad is believed to be much higher than this.
Reports coming from Syria say that the militants burn the bodies of their dead comrades, killed during clashes with government forces, to prevent the disclosure of their identities.
Syria has been experiencing unrest since mid-March 2011. Many people, including large numbers of security forces, have been killed in the violence.