Syria
Syria peace talks on Feb. 25 unrealistic: UN envoy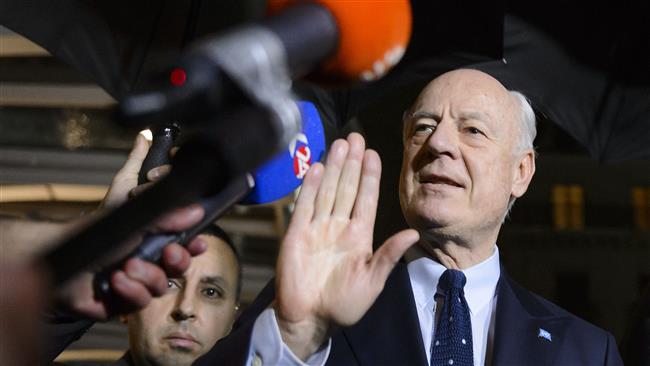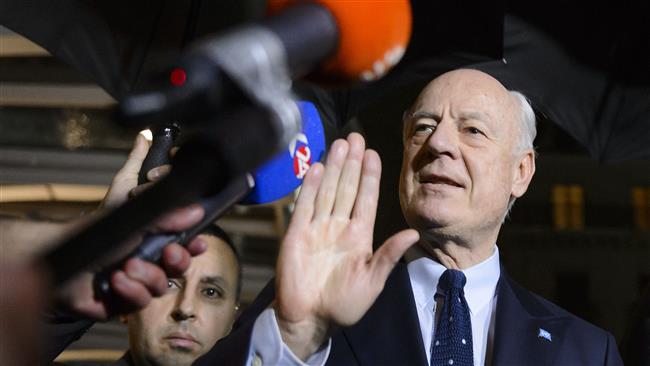 United Nations Special Envoy for Syria Staffan de Mistura says the resumption of the new round of peace talks on the conflict in Syria scheduled for next week is not realistic.
"I cannot realistically call for new Geneva talks starting on February 25," de Mistura was quoted as saying in a telephone interview from Damascus with the Swedish newspaper Svenska Dagbladet reported on Friday.
"We need 10 days of preparations and invitations," the UN official stated.
The first round of indirect peace talks in Geneva between the Syrian government and the foreign-backed opposition ended on February 3. A second round was slated for February 25.
De Mistura said "real" peace talks between the concerned parties were needed to resolve the issue, and "not just talks about talks."
"I would like that the US and Russia, with their partners, agree about a beginning of a cessation of hostilities between today and mid-next week," he said, adding, "Now the ball is in their court."