Syria
Syria President Bashar Assad Joins Eid al-Fitr Prayers in City of Homs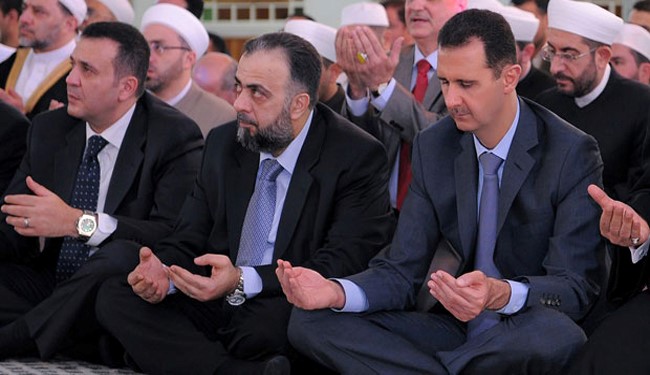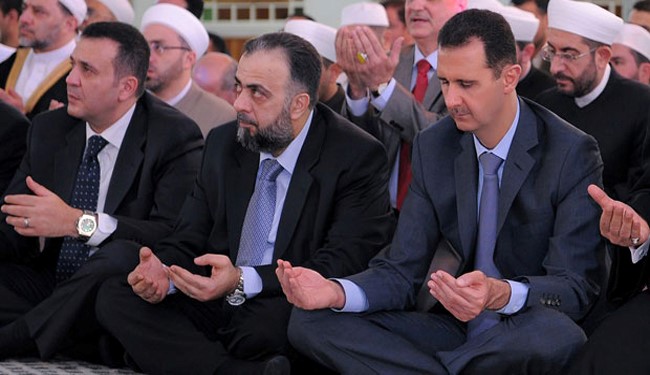 Syrian President Bashar Assad has attended Eid al-Fitr prayers on Wednesday at a mosque in Syria's Central city of Homs.
Assad attended Eid al-Fitr prayers at al-Safa Mosque in Akrama neighborhood in Homs, SANA reported.
The al-Safa mosque, had been hit by repeated attacks by ISIL and al-Qaeda-linked al-Nusra Front terrorists when the Akrama area was in control of the terrorist groups.
Large parts of Homs were once under the control of insurgents fighting the Syrian government, but since May 2014 they have been confined to a single neighborhood in the city's outskirts.
State television broadcast footage of the president in the congregation alongside Islamic Endowments Minister Mohammad Abdel-Sattar Sayyed and Grand Mufti Sheikh Ahmad Badreddin Hassoun.
Eid al-Fitr is a Muslim religious holiday that marks the end of the holy month of Ramadan.