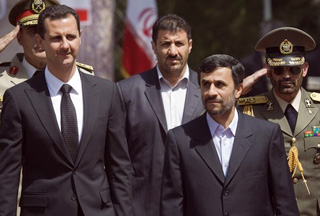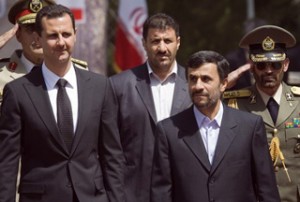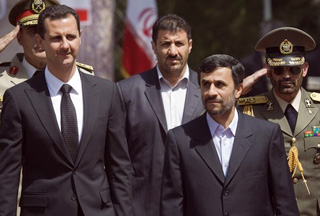 Syrian President Bashar al-Assad has arrived in Tehran on an official visit, as Tehran and Damascus seek to discuss latest regional developments after Iran's disputed presidential election.
Syrian Foreign Minister Walid al Muallem and the country's Ambassador to Tehran Hamed Hasan are accompanying Assad during his two-day visit.
President Assad will discuss regional issues and mutual relations between Tehran and Damascus, Fars News Agency reported.
However, French papers including leading daily Le Figaro had earlier claimed that Assad was visiting Iran on a request by French President Nicolas Sarkozy to mediate between Tehran and Paris to release Clotilde Reiss, a French lecturer detained in the post-vote unrest.
The 24-year-old Reiss, who was working as an assistant teacher of French at Isfahan University, was detained on July 1 on charges of espionage.
On Sunday, she was released on a $300,000 bail and is currently staying at the French Embassy in Tehran pending the verdict in her case.
Iran's Foreign Ministry, however, has denied reports of Syrian mediation in the Reiss case.
President Assad will meet with his Iranian counterpart Mahmoud Ahmadinejad who was re-elected with a massive margin in the disputed vote on June 12.