Syria
Syria problem has no military solution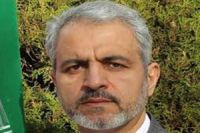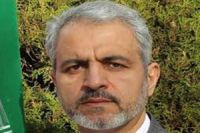 Iran Ambassador to Turkey Alireza Bigdeli said that Syria problem has no military solution.
In an interview with Turkish Daily ˈMeliyatˈ on Wednesday, Bigdeli, by referring to Syrian developments and legitimate demands of the Syrian people, talked about terroristsˈ operations against military personnel and civilians in Syria.
He said that developments happened very quickly in Syria and turned the country into a conflict zone and those who supposed to be in Damascus streets to ask for their legitimate demands, are now living in refugee camps in Turkey and this is the consequence of the terrorist activities.
Bigdeli expressed hope that holding Geneva-2 conference would end conflicts in Syria and called the meeting as an opportunity, adding that everybody believes that Syrian problem has no military solution.
He referred to the effect of Syrian developments on Iran-Turkey relations and said that the two sides are standing in different lines, but the issue is a common problem for both countries.
Concerning peace talks between Ankara government with PKK, Bigdeli said that the process has started and Iran believes every step taken by the Turkish government to provide more stability will be beneficial for Iran, too.