Syria
Syria rejects barring Assad from political transition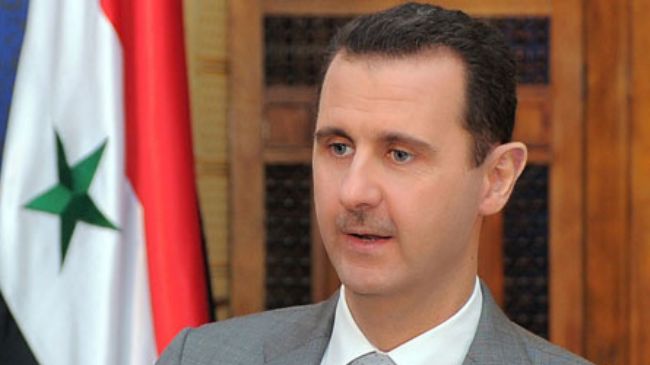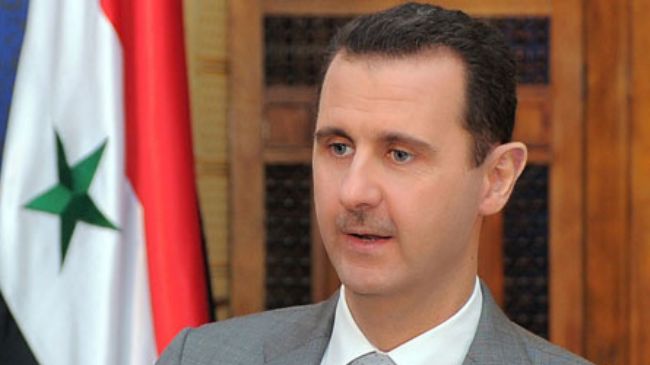 Syria has rejected the exclusion of Syrian President Bashar al-Assad from political transition in the country.
"The era of colonialism has gone forever," an official source at Syria's Foreign Ministry said on Wednesday, in reply to statements by some Western countries and their Arab allies that Assad should have no part in a transitional stage in the Middle Eastern country.
"Therefore, what they need is to wake up from their dreams; otherwise, [and] if they insisted on these delusions, there is no need for them to attend Geneva II conference," the official added.
The source also welcomed a date for the Geneva II conference aimed at ending the crisis in Syria. UN Secretary-General Ban Ki-moon said on Monday that the long-delayed meeting would be held on January 22, 2014.
The source asserted that the official Syrian delegation will be going to the Swiss city of Geneva "not to hand over authority to anybody, but to take part in making Syria's future along with those who are keen on the Syrian people's interest and supportive of the political solution."
"Our people won't allow anybody whomsoever to steal their exclusive right to determining their future and leadership," the source added, stressing that the main theme of Geneva II conference is "to meet the demands of the Syrian people alone and not the interests of those who have shed the blood of this people."
The Geneva II conference, which will be a follow-up to an earlier meeting held in June 2012, had been proposed by Moscow and Washington on May 7, but its date was delayed several times.
Syria has been gripped by a deadly crisis since 2011.