Syria
Syria rejects French claims of ceasefire violation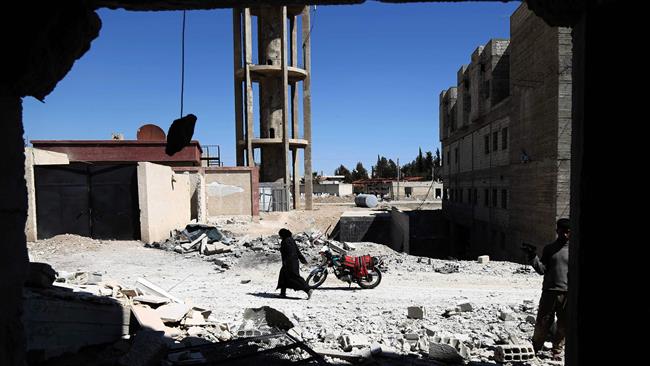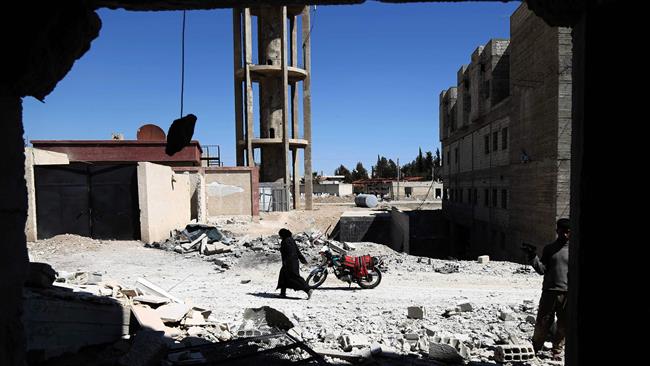 The Syrian government has dismissed France's accusation of violating a month-long "cessation of hostilities" between government forces and foreign-sponsored Takfiris, stating airstrikes this week on the outskirts of the capital Damascus struck militants excluded from the truce.
Syrian authorities announced on Friday that the airborne attacks in the Deir al-Asafir district, which is situated southeast of Damascus, the previous day targeted members of the Takfiri Daesh and al-Qaeda-linked al-Nusra Front terrorist groups.
The announcement came in response to claims by French Foreign Ministry spokesman Romain Nadal, who said civilians were killed in the Syrian government airstrikes. Western media reports had earlier alleged that 14 airstrikes on the fringes of the capital killed 32 people, mostly women and children.
Parts of the Eastern Ghouta region east of Damascus, where Deir al-Asafir is situated, are being controlled by different militant groups such as the so-called Jaysh al-Islam and al-Nusra Front.
A ceasefire, brokered by Russia and the US, came into force across Syria on February 27. It is supported by the Syrian government and dozens of militant groups on the ground. Daesh and al-Nusra Front are excluded from the ceasefire.
According to a February report by the Syrian Center for Policy Research, the conflict has claimed the lives of over 470,000 people, injured 1.9 million others, and displaced nearly half of the pre-war population of about 23 million within or beyond Syria's borders.
Damascus accuses Saudi Arabia, Turkey and Qatar of funding and arming anti-Syria terrorist groups, including Daesh.