Syria
Middle East
Turkey
Syria rejects Turkish FM's claim about talks with Turkey on security issues
Syria has dismissed the Turkish foreign minister's comments about communications with the Damascus government on security issues, calling Ankara the "main sponsor" of terror groups wreaking havoc on the neighboring Arab country.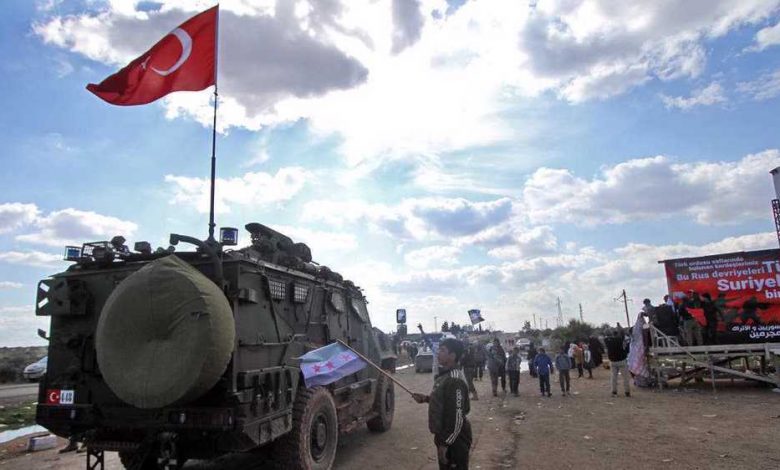 "The Syrian Arab Republic categorically denies the existence of any kind of communication or negotiations with the Turkish regime, especially in the field of combating terrorism," an official source at Syria's Foreign and Expatriates Ministry said in a statement carried by the official Syrian Arab News Agency (SANA) on Tuesday.
Turkish Foreign Minister Mevlut Cavusoglu, in an interview with a Turkish TV channel, said Ankara and Damascus had no contacts on political issues, but claimed the two sides were communicating on security issues and the fight against terrorism. He said the necessary negotiations are underway at the level of special services and intelligence.
The Turkish foreign minister claimed that his country's efforts had prevented the establishment of a terror state in northern Syria.
The source at the Syrian Foreign Ministry, however, said it has become known far and wide that Ankara is the main supporter of terrorism, something that has made Turkey "a reservoir" for extremism and terrorism.
Turkey's policies pose a threat to regional and global peace and stability and flagrantly violate international resolutions on combating terrorism, the source said.
Turkish troops in 2019 carried out a cross-border offensive into northeastern Syria — the third such operation since 2016 — in an attempt to clear US-backed Kurdish militants with the so-called People's Protection Units (YPG) from border areas and establish a "safe zone" there.
Ankara views the YPG as a terrorist organization tied to the homegrown Kurdistan Workers' Party (PKK), which has been seeking an autonomous Kurdish region in Turkey since 1984.
The Damascus government has repeatedly slammed Turkish violations of the Arab country's sovereignty, calling on the Turkish military to withdraw its forces and end its occupation of Syrian soil.
Syria has been grappling with foreign-sponsored militancy since 2011. Turkey has been supporting a number of militant groups operating to topple the government of President Bashar al-Assad.