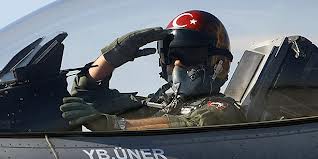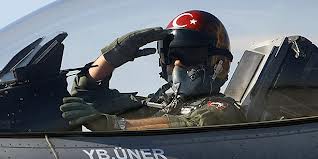 A group of US-Israel backed terrorists planning to attack Koerc air base was noticed and pursued by Intelligence service of Syria. According to resources, the group was taken under observation since their infiltration from Turkish border. Intelligence service having the data that group was mainly formed by Turkish military personnels let the group proceed until they get closer to Koerc air base.
After that, the army forces pushed the button to capture the foreign backed fighters whose aim was to train some terrorists to pilot MIG air-crafts. The clashes lasted two days and the terrorist group inflicted heavy losses leaving many injuries and casualties. According to sources many terrorists from the group could hardly escape.
Turkish Personnels trapped at the east side of the air base have been taken under control by the helicopter used in the operation. 'They did nothing to escape' says the military source who was interviewed. Many Libyan and Turkish passports were found on dead terrorists.One heavily injured pilot is still in hospital under treatment.
The aim of the military intelligence personnels sent to this secret mission was to teach how to pilot MIG jets for an air strike.'They would target Innocent Syrian Civilians.' says the military source. The plot's title was needless to say: 'Assad's jets bombed innocent civilians in Syria!'
The names of the pilots:
İskender DURMAZ (Lieutenant) Malatya Erhaç Air Base
Mustafa SEVİMLİ (Lieutenant) Malatya Erhaç Air Base
İlhan TOLUNAY (Captain) Malatya Erhaç Air Base
Durmuş KEVİR (Captain) 1. Main Air Base Eskişehir
Murat DOĞAN (Captain) 1. Main Air Base Eskişehir
Yılmaz İ. TURAN (Captain) 1. Main Air Base Eskişehir (injured)
Foreign Ministry denied the the captured personnels claims after the revival of the above list.
Turkish government who is negotiating with PKK terror group and its head terrorist Abdullah Öcalan still continues the war policy against Syria without even stepping towards the idea of solving its terror problem without holding white flag against them.Two question arise in Turkish community's mind: Why does Turkey want to fight against Syria and how a country claiming fight to another country cannot be militarily capable of finishing the problem of a terror group for thirty-five years.