Syria
Syria: Scores of Al-Nusra Commanders Killed in Bomb Blast in Idlib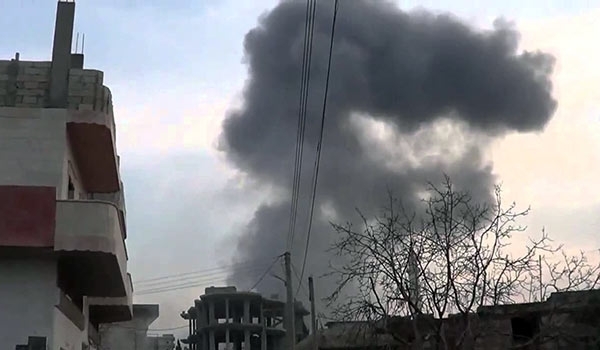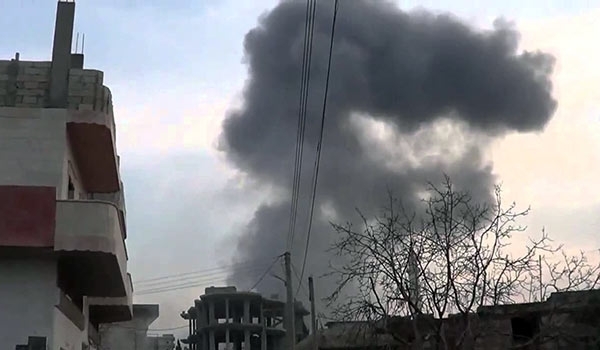 A number of field commanders of the al-Qaeda-affiliated al-Nusra Front, including non-Syrians, were killed in a bomb attack near a mosque in the terrorist-held city of Idlib, Northwestern Syria.
Tens of al-Nusra commanders and their guards, mostly with Uzbek nationality, were killed and many more were wounded in explosion of a bomb-laden car near Sho'ayb mosque in al-Dhabit district of Idlib city.
In the meantime, the Syrian fighter jets targeted the base and gatherings of al-Nusra in Khan Sheikhoun, Kafr Awid near Zawiyeh mountain and in surroundings of Ariha which ended in the killing or wounding of dozens of the militants.
In addition to al-Nusra members, three civilians were killed and 30 others were wounded in the blast.
No one or group has thus far claimed the responsibility of the attack but the ISIL has been carrying out such bombings in its rivals' territories.
Intelligence sources disclosed earlier today that the Turkish army, in close cooperation with the terrorist groups, has been transferring militants, arms and ammunition from Idlib to Aleppo and vice versa via Turkey's Southeastern territories.
"Camps near the small town of Atimeh in the Western part of Idlib province and the Turkish border checkpoint of Bukulmez have been continuously used to dispatch terrorists and military equipment from Idlib to Aleppo through the Southeastern territories of Turkey," the sources said.
"Our agents have recently detected a 15-vehicle convoy of Jeish al-Fatah near Atimeh heading towards Bukulmez border to go to Aleppo province via Turkey," the sources said, adding, "Atmieh and Bukulmez have been used recently as the main passage for sending hundreds of terrorists and their military equipment from Idlib to the Northern battlefields of Aleppo."