Syria
Syria sends reinforcements to Hama, Idlib amid clashes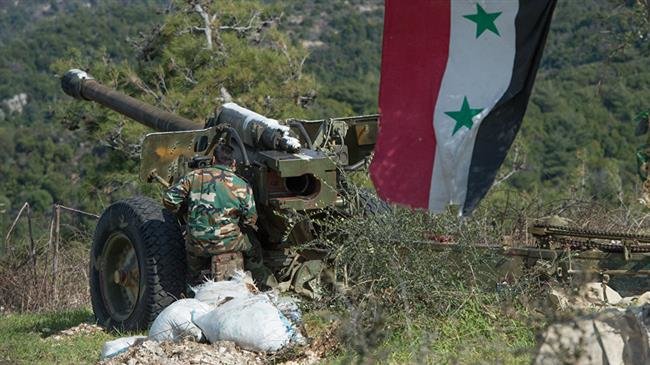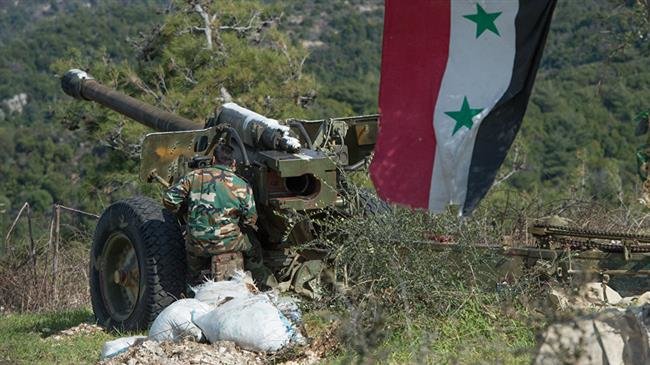 The Syrian army has reportedly dispatched military equipment, including artillery, armored vehicles and personnel carriers, to the outskirts of the western provinces of Hama and Idlib.
An informed military source, cited by Russia's Sputnik news agency, said the military build-up is meant to boost readiness against any possible change on the ground following the fresh bout of infighting among terrorists.
Syrian army bases and residential areas have come under stepped-up attacks by terrorist groups, especially al-Qaeda-linked Hayat Tahrir al-Sham (HTS) which is currently engaged in fighting with Turkish-backed militants.
The military source said the Syrian government cannot remain indifferent to the assaults which breach a ceasefire brokered between Russia, Turkey and Iran in September 2017.
The so-called safe zones declared in Idlib have seen HTS terrorists attacking Turkish-backed militants from the so-called National Front for Liberation (NFL) in a bid to seize key roads in the province and gain ground in neighboring Hama.
The so-called Syrian Observatory for Human Rights has put the death toll from the skirmishes in the upwards of 100, including civilians, but pan-Arab al-Mayadeen television has cited a fatality count of more than 500.
More than 500 terrorists have been killed after an infighting spread among the ranks of militant groups in Syria's Idlib province, pan-Arab al-Mayadeen TV reports.
The clashes have raised concerns that the deal to set up de-escalation zones in the region could unravel.
In a joint declaration issued on Friday, local councils in Syria called for the establishment of a humanitarian corridor as clashes spread to urban areas.
The tensions come amid contradictory statements made by US officials about the American military pullout from Syria.
US President Donald Trump ordered a quick withdrawal of all 2,000 American forces from Syria last month but then said troops would get out slowly "over a period of time."
On Saturday, a senior administration official said some US troops could remain in southern Syria for an unspecified amount of time. Those who leave Syria would be sent to Iraq, he added.
Syrian Kurdish leaders seek a Russian-mediated deal with President Bashar al-Assad's government regardless of US plans to withdraw from their region, a senior official has said.
With Syria reinforcing troops in Idlib, US national security adviser John Bolton struck the familiar aggressive note, warning Damascus against the use of chemical weapons.
The official was traveling to Israel when he expressed that there was "absolutely no change" in the US stance on the matter of chemical weapons, according to The Wall Street Journal.
Last September as the Syrian army geared up to drive out terrorists from Idlib, Washington claimed that Damascus planned to carry out a chemical attack which the West has used as a pretext in the past to hit government positions.
Syria surrendered its entire chemical stockpile in 2013 to a mission led by the Organization for the Prohibition of Chemical Weapons (OPCW) and the UN.
Trump's hawkish aides are also frustrated at calls by Syrian Kurdish leaders for a deal with the Syrian government following the US president's announcement to withdraw troops.