Syria
Syria: Several ISIL Terrorists Killed in Own Car's Explosion in Deir Ezzur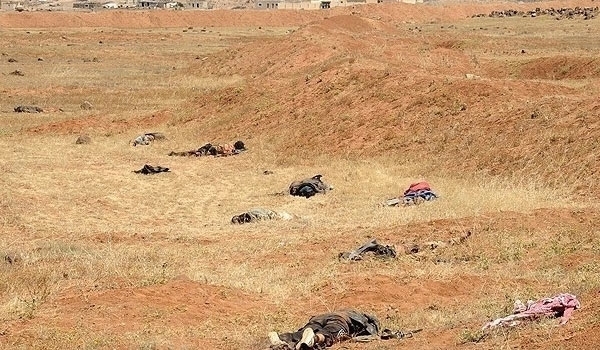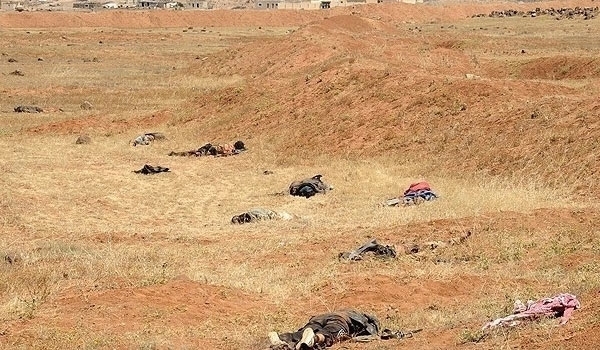 The Syrian Army troops targeted an explosive-laden vehicle of the ISIL terrorist groups before reaching the government forces' post near one of the neighborhoods of the Eastern city of Deir Ezzur, leaving several terrorists dead and wounded.
The ISIL terrorists stormed the government forces' strongholds near al-Sina'ah neighborhood, but one of their bomb-laden vehicles was detonated in the Syrian army's heavy fire before hitting the defense lines of the government forces.
Explosion of the ISIL car changed the scene of the clash and inflicted a heavy death toll of the terrorists.
The remaining pockets of the ISIL fighters retreated from the battlefield after the car explosion.
Some other military vehicles of the ISIL also sustained major damage in the army's shelling and as a result of the car explosion.
Earlier reports said that the Syrian army inflicted a heavy death toll on the ISIL inside the city of Deir Ezzur after hours of non-stop clashes with the Takfiri terrorists.
The Syrian army men stormed the ISIL positions in al-Roshdiyeh neighborhood, which ended in the killing or wounding of several terrorists.
The ISIL's military hardware also sustained major damage in the attacks.