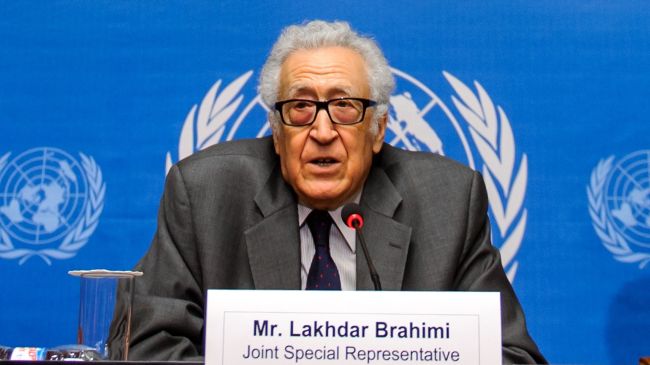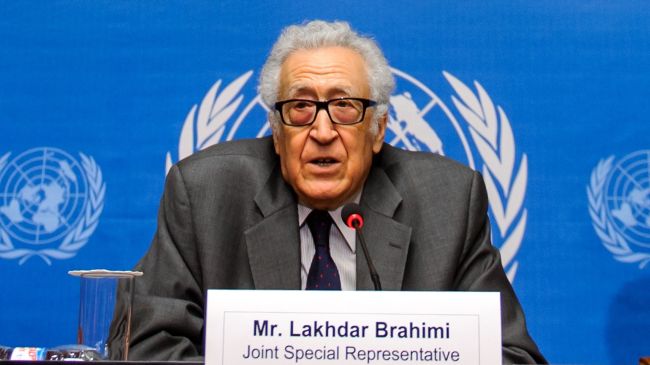 The UN-Arab League Special Representative for Syria Lakhdar Brahimi says the country's opposing sides have not discussed core matters following two days of talks in Geneva.
Speaking at a news conference late on Friday, Brahimi said he held separate meetings with delegations from the Syrian government and the opposition earlier in the day and talks will continue on Saturday.
Brahimi also said the basis of the ongoing Syria talks is founded on a communiqué agreed upon in the Geneva I conference – an earlier round of international talks on the Syria crisis held in the Swiss city in June 2012.
The document calls for a political transition to help bring an end to the Syria crisis.
His comments come as ongoing discussions in Switzerland have failed to produce any results amid sharp differences among the participating parties.
The so-called Syrian National Council (SNC) and its Western supporters insist that President Bashar al-Assad must step down and a transitional government be formed in Syria.
However, Damascus has rejected the demand, arguing that the foreign-backed coalition does not represent the Syrian opposition.
On Friday, the SNC announced that it will not meet with the government delegation until Damascus accepts the Geneva I communiqué on power transition.
But Damascus ruled out the formation of a transitional government. Syrian Foreign Minister Walid al-Muallem also threatened that the government delegation in Geneva would leave the discussions if no "serious talks" were held by Saturday.