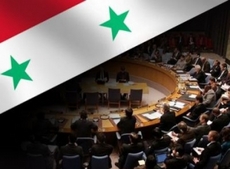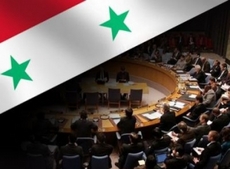 Damascus stressed to the United Nations its right to immediately respond to any breach of its sovereignty and the sanctity of its territories, as it called upon the Security Council to put an end to such violations.
Syrian Foreign and Expatriates Ministry send a letter to the UN Secretary General and the Security Council President, in which it talked about the Syrian Army's destroying of an Israeli vehicle which crossed the ceasefire line in Golan Heights from the occupied territories.
"Subsequent to our previous letters addressed to you on the Israeli violations against the Syrian sovereignty and its breach of the Disengagement Agreement, the latest of which was our letter on May 8, 2013, an Israeli vehicle breached the cease-fire line at 1:10 am on May 21, 2013 and headed toward Bir Ajam village that is located in the liberated area of the Golan," the letter read.
It noted that the foreign-backed armed groups were present in Bir Ajam village, toward which the Israeli vehicle was heading.
"While Syria places these facts before the Security Council, it once again reaffirms its right to immediately respond to any violation of its sovereignty and the sanctity of its land, and that lies within the framework of practicing its right to self-defense," the Ministry said, according to official news agency, SANA.
The letter also referred to the incident of firing two rockets by the Israeli enemy from the occupied site of Tal al-Faras toward one of the Syrian sites in al-Zubaydiah village without causing casualties.
"Those two incidents constitute a new violation of the UN Charter and the Disengagement Agreement and an aggression against the Syrian sovereignty," said the Foreign and Expatriates Ministry.
"The Syrian Arab Republic dealt with this violation in the framework of practicing the right to self-defense that is secured by the UN Charter," the Ministry added, noting that the Syrian government has already drawn the attention of the Security Council's President and the UN Secretary General to these Israeli violations and Israel's intervention in the Syrian internal affairs.