Syria
Syria: Terrorists' Front in Aleppo on Verge of Collapse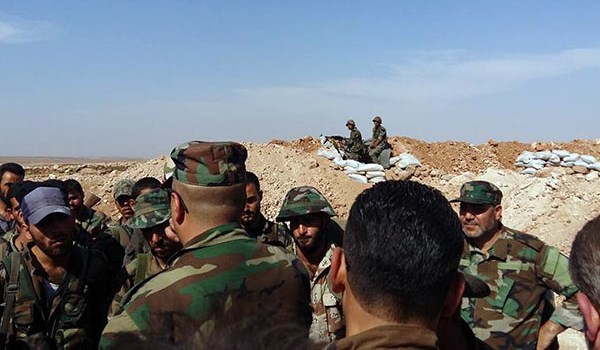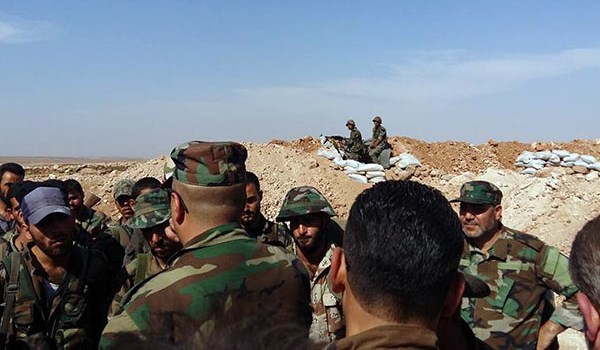 The Jeish al-Fatah coalition of terrorist groups is on the verge of collapse after its repeated failures in the first and second waves of the Great Epic Operation in Western and Southwestern Aleppo city.
After the terrorist groups sustained crushing defeats their offensive on the Western and Southwestern parts of Aleppo, codenamed Great Epic Operation, and suffered thousands of casualties, military sources now say that the terrorist front is on the verge on collapse.
"The recent victories of the Syrian army and popular forces in Southwestern Aleppo and liberation of Housing Project 1070, al-Hikmah School, army's advances in the neighborhood of al-Rashedeen, the Western flank, government forces' successful cleansing operation in Zahiyeh al-Assad and Menyan districts and the continued defeats of the terrorists in Jam'iyat al-Zahra district have caused the terrorists to grow hopeless, paralyzed and depressed," the sources said.
"The terrorists are now accusing each other of betrayal. The accusations find their roots in the escape of several terrorist commanders from battlefields in Western Aleppo and their shooting at each other," the source added.
The army soldiers have imposed full control over Zahiyeh al-Assad district and are now carrying out mop-up operation to hunt the remaining militants hidden in the buildings, the sources said.
Menyan district is also under the full control of the army soldiers, who have laid siege on a number of militants in a small part of the district.
Fierce clashes are underway between pro-government forces and Jeish al-Fatah in the surrounding areas of al-Rashedeen neighborhood.
Reports said earlier today that the Syrian Army and popular forces have fortified their positions in Menyan district to reinvigorate their defense capabilities against Jeish al-Fatah terrorists.
"Following their advances in the Western and Southwestern parts of Aleppo and fortifying their positions in Zahiyeh al-Assad district, Syrian pro-government forces laid siege on a number of Jeish al-Fatah terrorists and fortified their defense lines in Menyan," the sources said.
The Arabic language al-Mayadeen TV network reported that in addition to fire control over Menyan, the army forces also advanced against the militants and laid siege on a number of them.
According to the military sources, army soldiers conducted a tactical retreat from Menyan district in recent days to give the artillery units to pound the invading terrorists. The army further used ambush tactics to hunt Jeish al-Fatah militants in the district.
"Tens of militants have been killed during the last few days, while others have come under siege," the sources added.