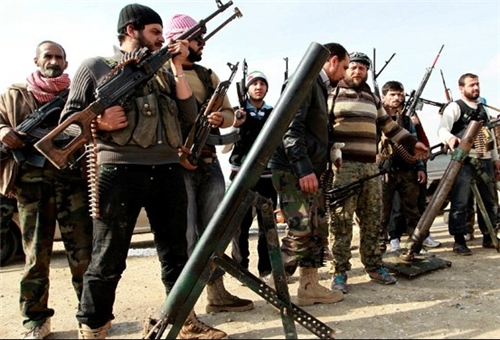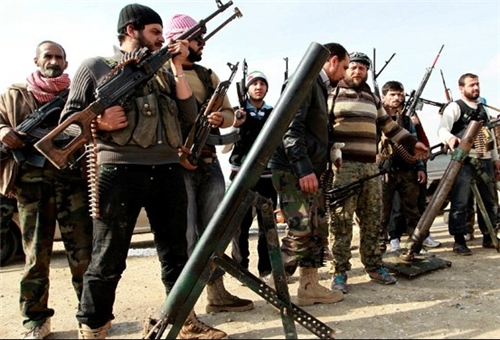 Two years after relentless support for rebel groups in Syria, now Washington and Ankara have voiced concerns about aiding anti-Damascus extremists involved in the crisis in the country, a White House report said.
Despite the seemingly concern, US President Barack Obama and Prime Minister Recep Tayyip Erdogan have also expressed their support for the what they called the "moderate" opposition, which fights alongside with the other radical militants against the Damascus government, the report said.
"The US President and Turkish Prime Minister discussed the danger of foreign extremists in Syria and agreed on the importance of supporting a unified and inclusive Syrian opposition," added the statement, which was released on Wednesday following a telephone conversation between Obama and Erdogan, al-Alam reported.
A recent study by a Washington think tank and a "terrorism research group" called Flashpoint Global Partners shows most of the 280 foreign militants found killed inside Syria between July 2012 and May 2013 came "from nearby countries".
The study further discovered that at least 17 fighters of Russian origin had been killed over the same period, including 10 from Russia's North Caucasus regions, the report added.
The development comes as Washington has recently vowed to expand its military support of the foreign-backed militants fighting the Syrian government.
Turkey, meanwhile, has persistently served as a major supply line and safe haven for the foreign-sponsored terrorists.
The United States and Europe have scrapped decision to aid Syrian opposition forces in the last minute, pending that the arms turns to target their own interests.
However, the West's sudden U-turn to withdraw from supplying arms to Syrian rebels is likely a bid to save Washington's staunch ally Israel from potential threats if the arms fall into wrong hands.