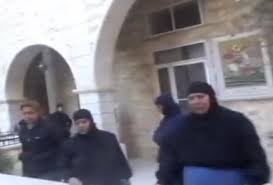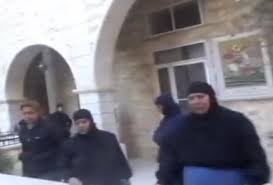 The Syrian terrorists abducted 12 nuns from Mar Takla monastery, which lies in the historic town of Maaloula in Damascus, and movedNuns them form to the nearby town of Yabroud.
The Papal ambassador to Damascus Mario Zinara said that the 12 nuns were obliged by the terrorists to leave the monastery in order to follow them to the nearby town of Yabroud.
"I think that the twelve nuns are in Yabroud."
There is a fierce battle in Maaloula, and it is hard to determine the exact information," he added, "We are not familiar with the reasons that pushed the terrorists to force the nuns to leave the monastery."
SANA confirmed that the militants, who belong to al-Nusra Front, an offshoot of al-Qaeda, entered the Orthodox monastery of Mar Takla in the center of Maaloula.