Syria
Syria thwarts terror attack on Dumayr airport: Commander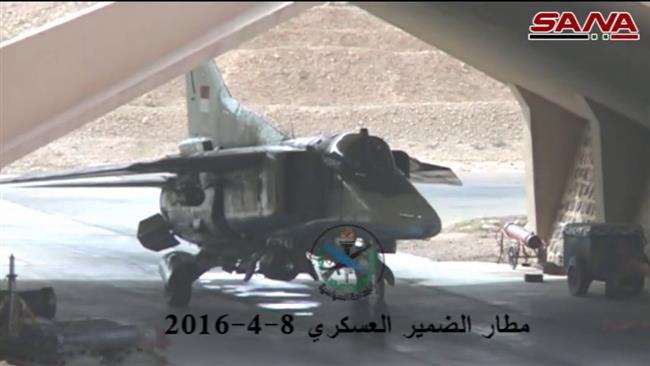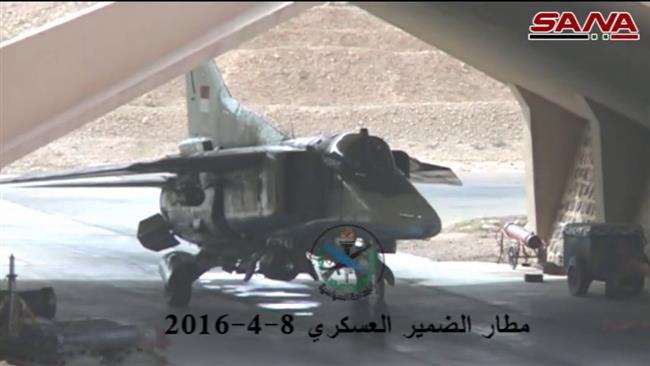 The Syrian forces have foiled terrorist attacks on a military airport near the capital city of Damascus, a field commander says, adding that the facility is performing its tasks as usual.
In a statement published on Friday, the unnamed commander said the al-Dumayr airfield, located in the eastern countryside of the capital Damascus, is safe and no terrorist group has managed to approach, Syria's official SANA news agency reported.
"The airport is secure, operating at full capacity, and carrying out the tasks it is commissioned to perform in the war on terrorism," he stated.
The Dumayr airport's garrison is capable of repelling any assault on the center, said the officer, adding that terrorists suffered heavy losses in their latest attempt to wrest control of the military installation.
Earlier this week, Takfiri Daesh militants targeted several checkpoints around the air base, where they were confronted by a large contingent of soldiers from the Syrian army and pro-government forces.
Syria has been gripped by foreign-backed militancy since March 2011.
According to a February report by the Syrian Center for Policy Research, the conflict has claimed the lives of over 470,000 people, injured 1.9 million others, and displaced nearly half of the country's pre-war population of about 23 million within or beyond its borders.
Backed by the Russian air cover, Syrian forces have managed to liberate many militant-held areas over the past few months.