Syria
Syria troops clear more Damascus suburbs amid ongoing violence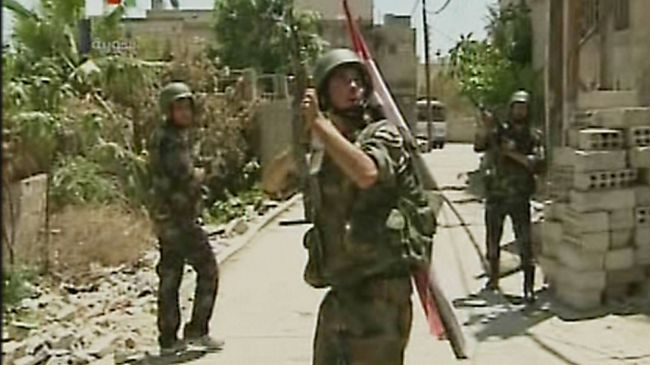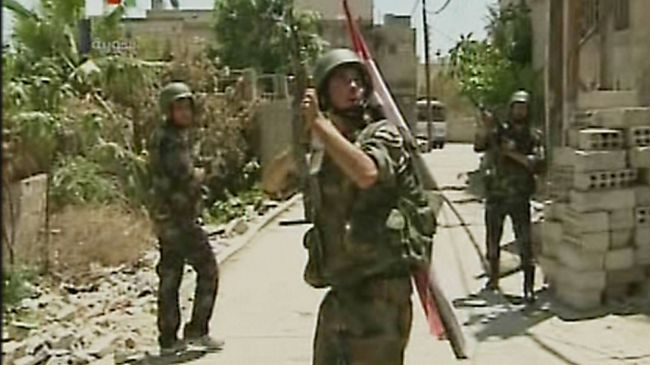 Syrian security forces have managed to clear more areas of terrorists as fighting continues between the government troops and armed rebels in and around Damascus, Press TV reports.

Naher Aisheh, a suburb of the capital, was the latest area to be fully cleared of the foreign-backed armed gangs on Tuesday.
Government troops, however, remained involved in clashes with militants in Barzeh and other Damascus suburbs.
Inside the capital, most neighborhoods are now calm.
To the north, security forces were battling militants and chasing them across the city of Aleppo, which has been the scene of fierce clashes over the past five days.
The army has been combing through the city in search of armed terrorists, while many others have reportedly surrendered.
Meanwhile, security forces have foiled repeated attempts by armed groups to infiltrate into the Syrian territory from neighboring Lebanon and Jordan.