Syria
Syria troops restore peace to key town near Damascus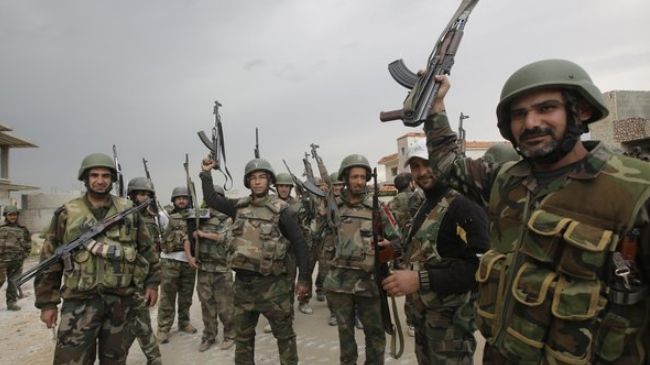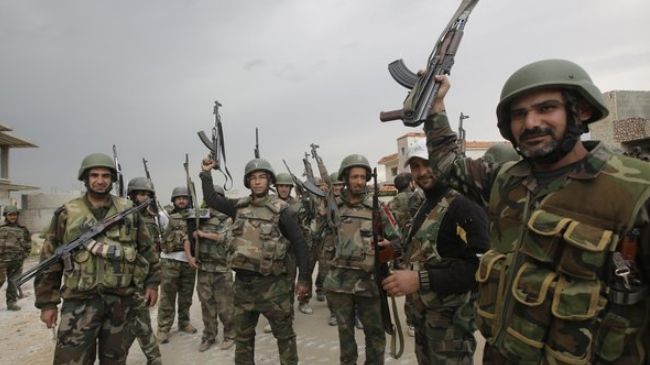 Syrian government says army soldiers are trying to fully secure a freshly-liberated town near the capital, Damascus.
This comes as Syrian army managed to free the strategically important town of al-Mleiha in the eastern al-Ghouta region near Damascus on Thursday.
A Press TV correspondent says Syrian government has deployed additional forces to maintain peace on the streets of al-Mleiha.
Senior officials in Damascus say the Syrian Arab Army units, assisted by civil defense groups, have managed to carry out the task of establishing security in al-Mleiha and its surrounding farms.
Mleiha lies on the edge of the eastern region of Ghouta near the capital's International Airport. The area is full of farmland and small towns that have been used by the Takfiri militants to launch their operations.
The Syrian army has captured several northern towns near Aleppo and inflicted heavy losses on the al-Qaeda-linked militants over the past few weeks.
In the past months, the Syrian army has also achieved major victories in its battle against Takfiri groups across the country, particularly in the strategic Qalamoun region near the Lebanese border.
Syria has been gripped by deadly violence since March 2011. Over 170,000 people have reportedly been killed and millions displaced due to the violence fueled by the Western-backed militants.
The West and its regional allies, including Qatar, Saudi Arabia and Turkey, are giving financial and military support to the militants.
The foreign-backed militancy in Syria has spilled over into neighboring Iraq.
Fears are growing those European militants trained and hardened in Syria may carry out terrorist attacks once they return home.