Syria
Syria unrest could set entire region ablaze: Brahimi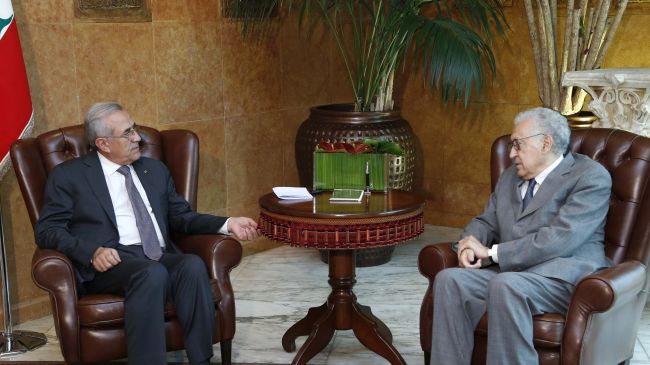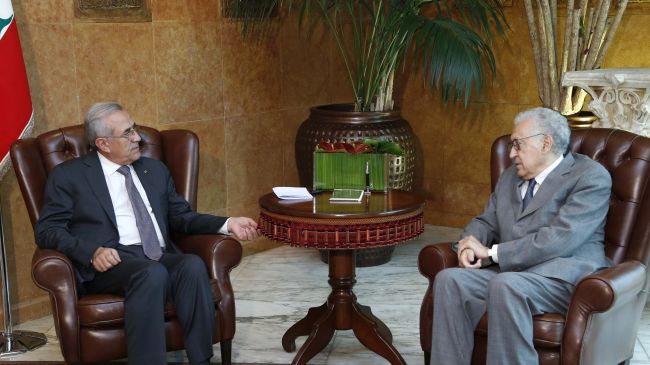 The UN-Arab League (AL) Special Envoy to Syria Lakhdar Brahimi has warned that the Syrian crisis could set the entire region ablaze if it were not contained through cease-fire.
Brahimi made the remarks on Wednesday during his visit to Lebanon.
On Monday, Brahimi called for a temporary cease-fire during the four-day Islamic Eid al-Adha holiday starting on October 26. The Syrian government has voiced readiness to discuss the proposal.
During his visit to Lebanon, Brahimi has met with Lebanese President Michel Sleiman, Prime Minister Najib Mikati, and Parliament Speaker Nabih Berri.
The envoy's visit to Lebanon is part of a regional tour aimed at finding a solution to the unrest in Syria. He's already visited Turkey, Saudi Arabia, Iran, Iraq and Egypt.
Western states have been calling for Syrian President Bashar al-Assad to step down. However, Iran, Russia and China are strongly opposed to the Western drive to oust Assad.
Syria has been experiencing unrest since March 2011. Damascus says outlaws, saboteurs, and armed terrorists are the driving factor behind the unrest, and deadly violence while the opposition accuses the security forces of being behind the killings.
Many people, including large numbers of security forces, have been killed since last year.