Syria
Syria: US, allies supplying terrorists with toxic agents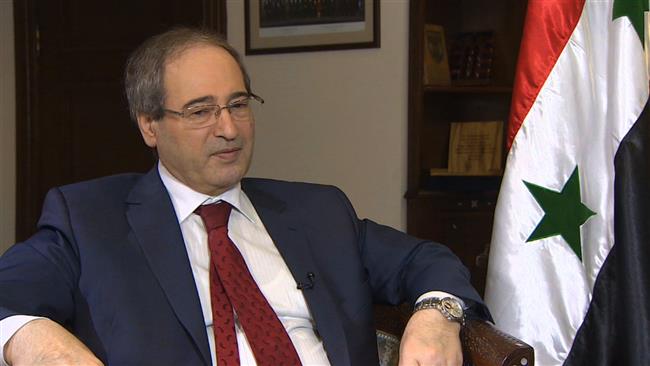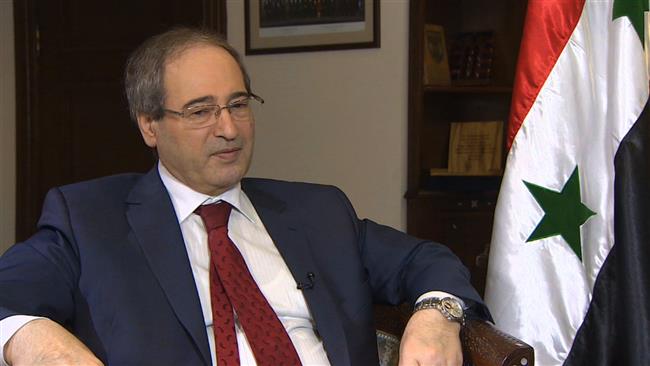 Syria says the US, Britain and their allies are supporting terrorists in the war-torn Arab country by supplying them with toxic agents and other kinds of weapons.
During a press conference in the Syrian Foreign Ministry's main office in the capital Damascus, Syrian Deputy Foreign Minister Faisal Mekdad said on Wednesday that toxic agents found in the cities of Aleppo and Damascus were made by US and UK companies, Syrian's official news agency SANA reported.
He also called on the Organization for the Prohibition of Chemical Weapons (OPCW) to investigate those countries' actions in his country.
Mekdad added that since the beginning of the crisis in Syria, the West, based on false allegations made by the terrorists they support, has usually blamed the government in Damascus for various incidents of the use of chemical weapons throughout the country.
He stressed that the US has even used those "fabrications" as a pretext to attack the town of Khan Shaykhun in Idlib province without launching an investigation into the terrorists' claims.
He stressed that the Syrian government has thoroughly investigated the incident and offered the results to the OPCW.
"Syria has received the fact-finding committee of the OPCW and opened all doors in front of them for investigation, but they refused," the Syrian official said, stressing that as the results do not support the US' agenda they will be rejected.
The Syrian government turned over its entire chemical stockpile under a deal negotiated by Russia and the United States back in 2013.