Human Rights
Syria
Syria: Western Sides Directly Orchestrate Chemical Weapons Use in Syria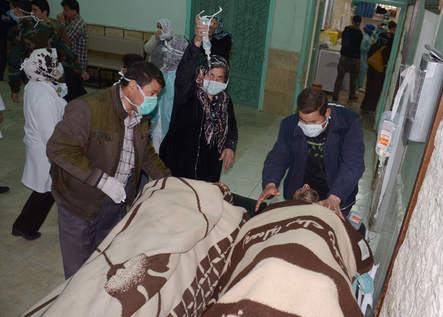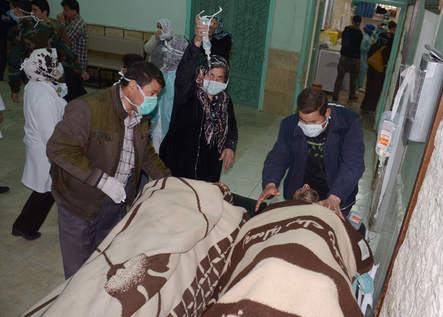 Syrian Information Minister Omran al-Zoubi said the chemical weapons used by terrorist groups in Khan al-Assal in Aleppo countryside have been probably arrived from Turkey, stressing that the Western allegations that the Syrian army used chemical weapons in other areas are not credible.
RT news website quoted Zoubi as saying in a statement that the missile which targeted Khan al-Assal area was launched from a place where militants exist and which is not far from the Turkish lands.
"The anti-Assad lobby in the UN is using the chemical weapons scare as a new way to exert political and economic pressure on the Syrian government," the country's information minister Omran Ahed al-Zouabi told RT.
He pointed out that the Syrian government took the initiative to made the official request to the UN to investigate the incident, reiterating Syria's demand to include Russian experts in the investigation of the use of chemical weapons in Khan al-Assal.
Answering a question about the Western allegations which claim that chemical weapons were used by the Syrian army in other areas, the Information Minister said "The U.S.-British and Western allegations in general on that issue do not have any credibility."
Zoubi held the Western sides directly responsible for what happened in Khan al-Assal, saying they want now to hide behind this "fabricated and false" talk to justify their silence on failing the investigation mission requested by Syria and to exonerate the terrorists.
The Minister added that the US is already involved in large-scale terrorist operations in the world and is involved in Syria now because of its support for and silence on the terrorism committed by the terrorist groups.