Syria
Syria 'will allow no foreign interference in constitution-related matters'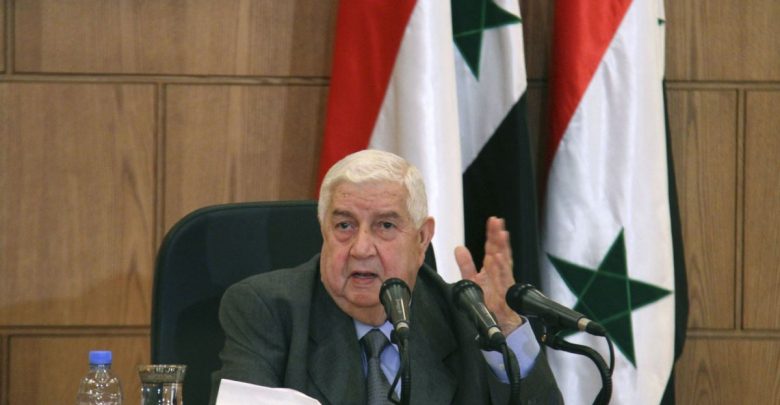 Syria says its constitution is a "purely sovereign affair" and will allow no foreign interference in that area.
Syrian Foreign Minister and Deputy Prime Minister Walid al-Muallem stressed the matter in a meeting with United Nations (UN) Special Envoy for Syria Geir Pedersen in the capital, Damascus, on Sunday.
"The constitution and all matters related to it are a sovereign issue that should be decided by Syrians themselves without any foreign interference," Muallem said, as quoted by Syria's official news agency SANA.
Writing a new constitution for a post-war Syria is part of a potential political solution to end the eight-year crisis in the Arab country. To that end, an agreement was made in the Russian town of Sochi last year for a UN-backed Constitutional Committee to be formed composed of 50 members from the incumbent Damascus government, 50 opposition members, and another 50 independent figures chosen by the world body.
Muallem expressed Syria's readiness to cooperate with Pedersen, a Norwegian diplomat who took over from Staffan de Mistura in January, to facilitate inter-Syrian dialog to reach a political solution aimed at serving the Syrians' interests and preserving the Arab country's "sovereignty, independence and unity."
He also said any solution had to help eradicate terrorism and terminate the illegal presence of foreign troops in Syria.
Pedersen, on his second visit to Damascus since he took up the post, affirmed that he would not spare any effort to reach a political solution in accordance with the principles laid out in the UN Charter and the relevant UN Security Council resolutions.
Last month, Pedersen said in Geneva that he saw a constitutional committee as "the potential door-opener for the political process."
The UN envoy also stressed the full commitment of the UN to the sovereignty, independence, and territorial integrity of the Arab country.