Syria
Syria will respond to possible future Israeli attacks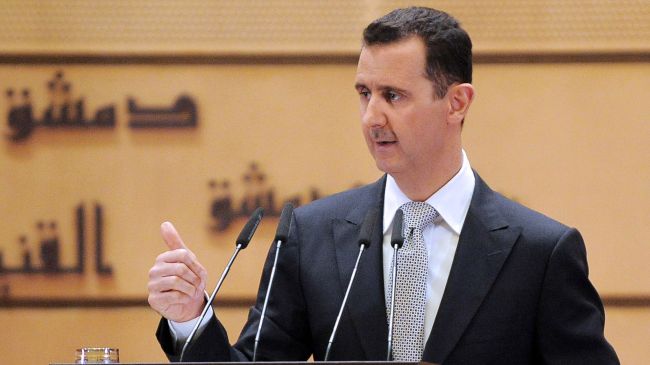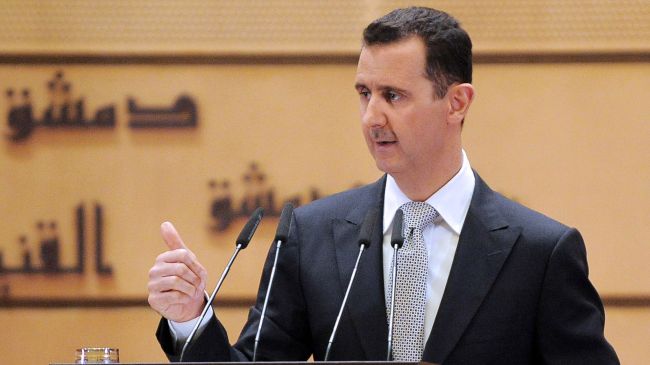 Syrian President Bashar al-Assad says he is "very confident" his troops will defeat foreign-backed militants in the country, adding that Syria will respond to any possible future Israeli attacks.
"There is a world war being waged against Syria and the policy of (anti-Israeli) resistance … (but) we are very confident of victory," Assad said in an interview broadcast by the Lebanese television Al-Manar on Thursday.
The comments came on the same say that the Syrian Army killed a number of militants from the al-Qaeda-linked al-Nusra Front terrorist group in intense clashes in the al-Rihaniyya district of the city, located 348 kilometers (216 miles) northwest of Damascus.
Assad also said that there was "popular pressure" to open a military front against Israel on the Golan Heights, which Israel has occupied since 1967.
"There are several factors, including repeated Israeli aggression," he said, referring to Israeli air strikes on Syria.
"We have informed all the parties who have contacted us that we will respond to any Israeli aggression next time," he said.
On May 5, Syria said the Israeli regime had carried out an airstrike targeting a research center in a suburb of Damascus, following heavy losses of al-Qaeda-affiliated groups at the hands of the Syrian army. According to Syrian media reports, Israeli rockets struck the Jamraya Research Center.
The Jamraya facility was also targeted in an Israeli airstrike in January.
The May 5 attack came shortly after Tel Aviv confirmed that its warplanes had hit another target in Syria on May 3.
The Syria crisis began in March 2011, and many people, including large numbers of soldiers and security personnel, have been killed in the violence.
The Syrian government says that the chaos is being orchestrated from outside the country, and there are reports that a very large number of the militants are foreign nationals.
Damascus says the West and its regional allies, such as Qatar, Saudi Arabia, and Turkey, are supporting the militants.