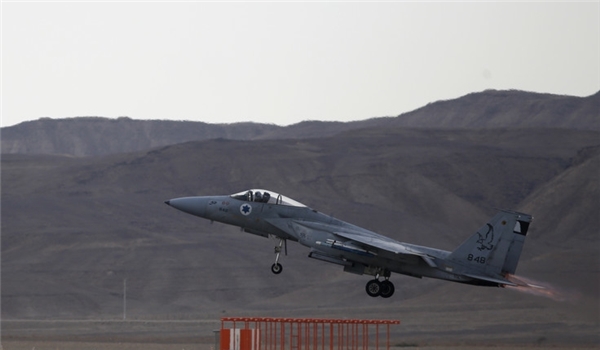 Citing a military source, Syria's official news agency, SANA, announced on Tuesday that the army air defenses had confronted an air aggression perpetrated by Israeli military aircraft on T4 airport and shot down a number of their missiles.
The Syrian Army said it has managed to intercept and down several missiles targeting the airbase, adding that the attack had only caused material damage.
T4 or Tiyas Military Airbase has been struck by the Israeli Air Force on several occasions in recent years.
The Tel Aviv regime has launched sporadic attacks against various targets on Syrian soil over the past few years, in assaults slammed by Damascus as attempts to boost terrorist groups who have been suffering heavy defeats on the battlefield with President Bashar Assad forces.
The Syrian Army has seized Israeli-made arms and military equipment from militants fighting pro-Damascus forces on numerous occasions ever since the war of militancy started in the country. Israel has also been providing medical treatment to the militants wounded in the Arab country.