Syria
Syrian Air Force Severely Pounding ISIL in Eastern Homs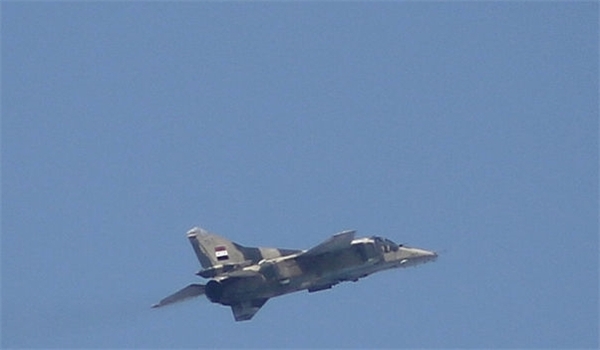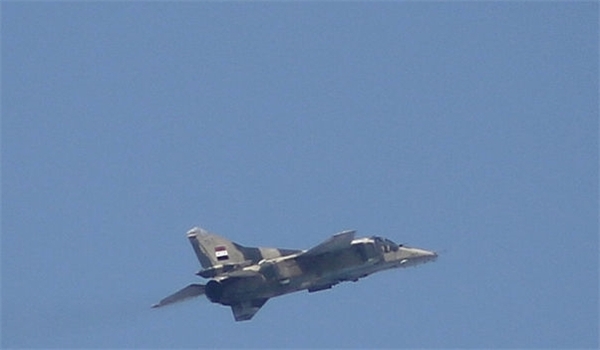 Syrian Air force began the incessant airstrikes to destroy ISIL terrorists' positions in Eastern Homs as a follow up to their comprehensive operation to liberate more region in the Central province, a military source said on Wednesday.
"The Syrian air force rained down bombs on ISIL positions and gatherings in East and North of Palmyra city, East of al-Quaryatayn city, across al-Bardeh and Jbab Hamad, and on al-Sakhanah-Palmyra road," the battlefield source said.
The operation began as the Syrian Army liberated the two major cities of Palmyra and Quaryatayn in less than ten days.
A military sources said on Tuesday the Syrian Army forces and their popular allies are now advancing toward more regions in Homs province after their recent victories in Homs province.
Now, Syrian Army troops and National Defense Forces (NDF) are pushing to break into terrorists' defense lines across Homs province that spans from the West to most Southeastern territories of the Mediterranean country.
"If the Syrian army manages to capture more regions, particularly al-Buseiri and Khunayfis, in fact they will have then several large oil fields under their control, securing all regions from Quaryatayn in Western Homs to Palmyra in the Easternmost," military advisors said.
"The victory, if attained, will exert severe financial pressure on terrorist groups and pave the ground for recapturing Al-Sakhanah, subsequently," they said.
Syrian military sources recently disclosed that winning back the ancient city of al-Quaryatayn would be followed by greater operations in the Western part of Homs province.
"The liberation of al-Quaryatayn would be a prelude to more military operations in Homs province," an informed military source said.
The main aim of al-Quaryatayn operations was paralyzing the ISIL terrorist group in Homs province in such way that the Takfiri terrorist group could not conduct military operations anymore.