Syria
Syrian Air Force Targets Heavily Terrorists' Centers at Border with Jordan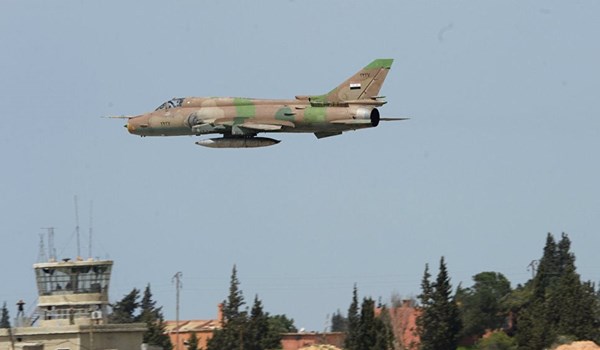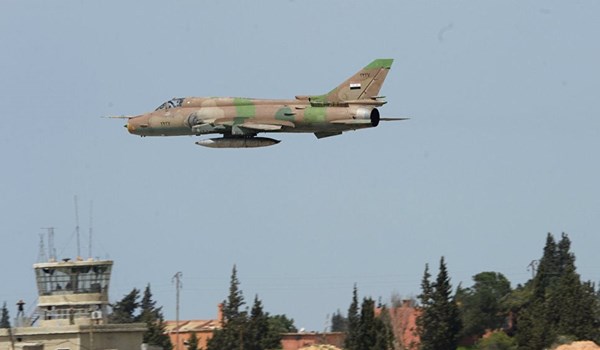 Opposition groups' media sources confirmed that the Syrian Air Force has bombed terrorists' concentration centers heavily along the border with Jordan in retaliation for the militants' attack on pro-government forces in the region.
The sources said that terrorists of Aswad al-Sharqiyeh and Liwa Shohada al-Quaryatayn attacked the Syrian Army troops' positons and engaged in fierce clashes with the army soldiers in al-Saba'a Bayar region and Zaza checkpoint in Badiyeh (desert) al-Shamiyeh between Southeastern Homs with Eastern Qalamoun to advance towards the road that goes to al-Tanf border-crossing with Iraq.
They added that the army aircraft carried out a retaliatory attack and bombed the Aswad al-Sharqiyeh terrorists' positons heavily at the border with Jordan.
Military sources disclosed on Tuesday that the Syrian Army troops continued their anti-ISIL operation in the Southeastern direction of the ancient city of Palmyra to kill the chance for a US-led plan to access Deir Ezzur.
The sources reported that the army soldiers started a fresh round of operation against ISIL in Badiyeh al-Sham and managed to retake the region, thwarting a plan led by Washington to reach Deir Ezzur.
The sources went on to say that tough battles are now underway between the US-backed militants and ISIL and also between the Syrian soldiers and the US-backed militants in Badiyeh.
They added that the army units engaged in fierce clashes with ISIL in areas surrounding the protected region of al-Talileh in the Northeastern direction of Palmyra, trying to take control of the region earlier than any other rival.
In the meantime, the army units utilized the opportunity of ongoing clashes between the US-backed militants and ISIL in Badiyeh and advanced in some regions near al-Seen airbase and Kaziyeh Fallahin towards Damascus-Baghdad highway, taking back several positions.
According to reports, the US intends to occupy several regions in the Central part of Syria's Badiyeh to launch military operations to access Deir Ezzur. According to a military source, the Syrian Army is trying to win control of the al-Tanf Border-Crossing with Iraq before the US, Britain and Jordanian military men enter Homs province.
The US-Britain-Jordanian Coalition has increased their presence at the Jordanian border.