Syria
Syrian Airstrikes Destroy Terrorists' Arms Depot in Damascus Countryside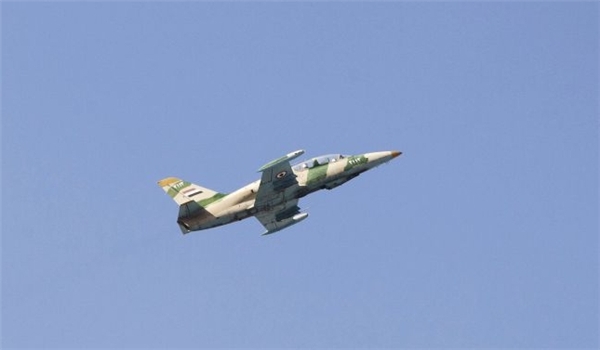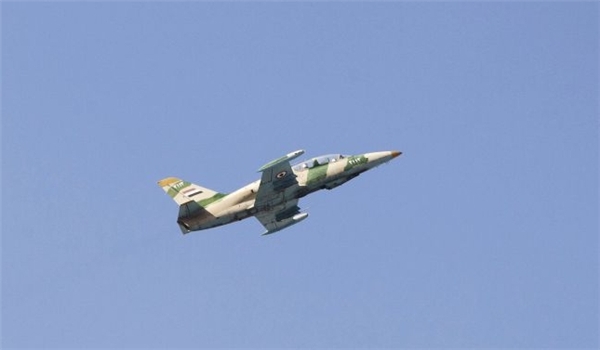 The Syrian warplanes destroyed the terrorists' weapons stockpile in the countryside of Damascus on Saturday, leaving tens of terrorists dead and dozens more injured.
The Al-Nusra terrorists' arms depot was ruined in the Syrian airstrikes in Khan al-Sheikh district in Western countryside of Damascus.
The Syrian fighter jets, meantime, targeted the gathering centers of Al-Nusra Front in al-Saeed, al-Bashir, al-Fosoul al-Arba'a and Nasleh streets in Khan al-Sheikh, and killed a large number of Takfiri terrorists.
Most of the terrorists deployed in Western Damascus are affiliated to Al-Nusra Front terrorist group who are directly supported by Israel.
On Tuesday, the Syrian army in a well-planned military operation killed a notorious commander of Takfiri terrorists in Damascus.
Abu Razi al-Torkmani was killed by the Syrian troops in al-Tazamon region in the Southern parts of Damascus.
Al-Torkmani was a field commander of Ansar al-Islam Front terrorist group in Southern Damascus.
Syria has been grappling with a deadly crisis since March 2011. The violence fuelled by Takfiri groups has so far claimed the lives of over 210,000 people, according to reports. New figures show that over 76,000 people, including thousands of children, lost their lives in Syria last year.