Syria
Syrian Army Aborts Israel's Logistical Back up for Tahrir Al-Sham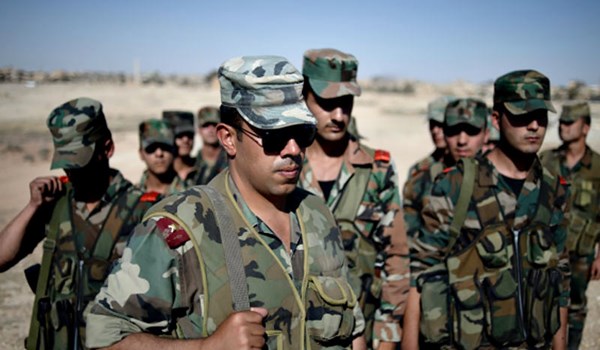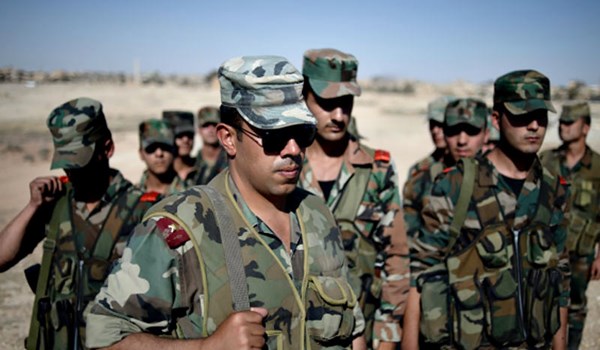 A timely offensive by the Syrian army stopped Israel's move to supply logistical support to Tahrir al-Sham Hay'at (the Levant Liberation Board or the Al-Nusra Front) terrorist group in Southwestern Quneitra.
The Syrian army's artillery and missile units staged heavy fire on Tahrir al-Sham's positions and moves in al-Alam square, Rawihineh and the road linking Naba'a al-Sakhrah to Southwestern Quneitra and the nearby areas on Monday.
Several positions and military vehicles of terrorists were smashed and a number of militants were killed and wounded.
Field sources said that Tahrir al-Sham was moving towards the de-escalation zone with Israel to receive military aid from the Israeli army when it came under attack by the Syrian army.
In a relevant development on Saturday, the Israeli troops targeted a position of the Syrian Army troops in the Southwestern province of Quneitra to assist Tahrir al-Sham Hay'at terrorists that have suffered a heavy defeat in battle with the government forces, a media outlet reported.
Al-Mayadeen news network reported that the Israeli troops opened heavy fire at one of the positons of Tahrir al-Sham in Khan Arnaba region in Northern Quneitra after the government forces repelled a heavy offensive of Tahrir al-Sham in the region.
Al-Mayadeen further said that the Israeli attack did not leave any human casualties.
It went on to say that the terrorist groups in Quneitra had attacked the army stronghold in al-Ba'ath, Jaba and Tal Koroum regions before the Israeli troops launched their attack.
Al-Mayadeen further said that over 30 terrorists were killed or wounded in the militants' failed attack on the army positions in three flanks near al-Ba'ath.
Meanwhile, field sources reported that Israeli troops launched artillery attack on Syrian army in Quneitra, adding that the Tel Aviv army forces transferred the wounded members of the terrorist groups from the Quneitra battlefield to occupied territories in Bariqa border region in Israel to treat them in their hospitals.
The sources went on to say that Israel has increased its backup for terrorists in recent weeks when Tahrir al-Sham intensified attacks on the safe villages and townships in Quneitra province.