Syria
Syrian army advances against Daesh near city of Homs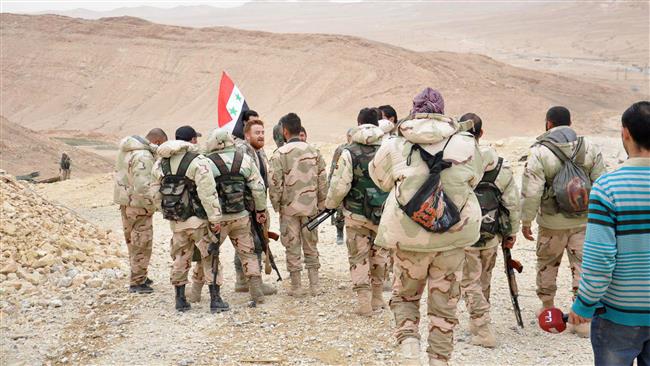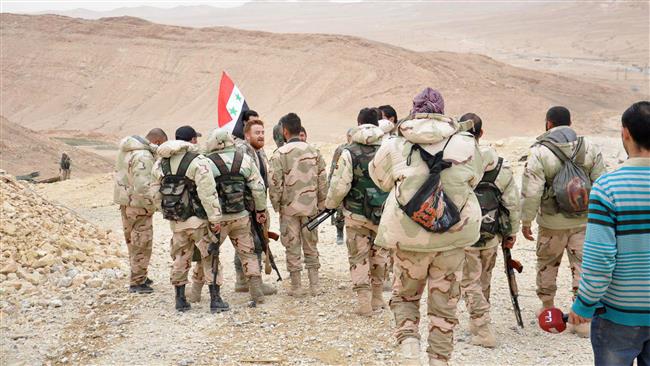 The Syrian army soldiers have made new advances towards the town of al-Qaryatayn in the central province of Homs in their latest push against the Takfiri Daesh terrorists wreaking havoc in the Arab country.
An unidentified Syrian military source said that an army unit, backed by popular defense groups, established control over a rural farmland south of the key town, Syria's official SANA news agency reported on Tuesday.
The so-called Syrian Observatory for Human Rights also said pro-government forces, supported by "intense" airstrikes provided by both Syrian and Russian warplanes, advanced towards Qaryatayn.
The Syrian troops also captured a series of strategic hilltops overlooking the town, the UK-based monitor group added.
Daesh had seized the strategic town in August 2015, kidnapping at least 230 people and razing its famed monastery of St. Elian.
The town lies on a key road connecting the ancient city of Palmyra to the Qalamoun region of Damascus.
The latest gains came two days after Syrian forces liberated Palmyra after some four weeks of fierce fighting with the Daesh militants in the ancient city.
The Syrian army has vowed to press ahead with its counter-terror military operations and drive Daesh elements out of their major strongholds in the conflict-ridden state.
On Tuesday, Syria's Defense Minister Fahd Jassem al-Freij said the armed forces would press ahead with their offensive to secure a "final victory" over the extremists.
"Bringing security and stability to Palmyra is an essential step towards a final victory over Takfiri terrorism," Freij stated in a phone conversation with his Iranian counterpart, Brigadier General Hossein Dehqan.
Syria has been gripped by a militancy it blames on some foreign governments. According to a February report by the Syrian Center for Policy Research, the conflict in Syria has claimed the lives of over 470,000 people in total since the start of the militancy in 2011.