Syria
Syrian Army Advances in Daraa, Aleppo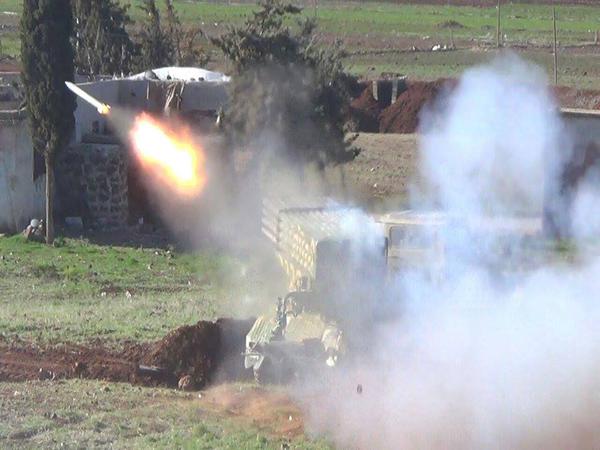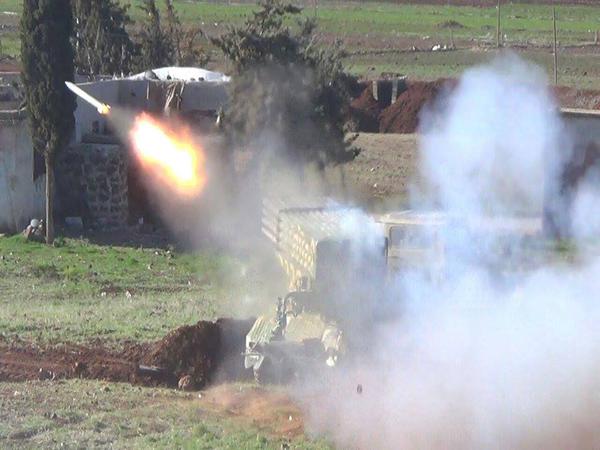 A number of Al-Nusra terrorists were killed and injured and many of their vehicles were destroyed during a special operation by a Syrian army unit against their positions in the town of Khan al- Sheeh and the western farms of al-Hussiniyeh villagein the south-western countryside of Damascus province.
In the southern region, an army unit targeted a group of terrorists of the so-called 'Islamic State of Iraq and the Levant' (ISIL) takfiri group in the area surrounding Tal Buthaina (hill), 55 km to the north-east of Sweida city.
A number of ISIL terrorists were killed and some of their vehicles that were equipped with heavy machine guns were destroyed in the operation.
In the neighboring Daraa province, units of the army and armed forces targeted terrorists' hideouts in the villages of al-Mtallah and Ruweisat in al-Lajat area in the countryside of the province.
The operations left many terrorists killed or injured, some of them linked to the so-called "Al-Omari Brigades", "Yarmouk Army", "Liwa al- Muhajirin al-Ansar" terrorist groups that are operating under al-Nusra Front.
Another army unit killed a number of terrorists and destroyed their weapons and ammunition to the southeast of Khabab village in the northern countryside of Daraa.
In the city of Daraa, an army unit inflicted heavy losses upon groups of al-Nusra terrorists in Daraa al-Balad neighborhood.
Meanwhile, the terrorist organizations acknowledged on their social media websites the deaths of 25 of their members in the countryside of Daraa.
Among them the terrorist Maher al-Rafie,a so-called "field leader" within "Liwa al-Sibtin" group.
In northern Syrian province of Aleppo,  units of the army and armed forces carried out accurate operations in the neighborhoods of Bani Zeid, al-Sukari, Bustan al-Kaser, al-Sheikh Said, al-Jazmati, Karm al- Tarab, al-Rashedeen, al-Sha'ar in Aleppo city, destroying hotbeds for al-Nusra Front and other terrorist organizations.
Meanwhile, an army unit directed concentrated strikes on terrorist organizations' gatherings, dens and supply lines with Turkey in the north-western countryside of the province, killing a number of terrorists and injuring others in addition to destroying their vehicles and arms in Hayyan town, located at the international road leading to Turkey.
Elsewhere, a number of al-Nusra terrorists were killed in the army's operations in al-Sheikh Luttfi village at the south-eastern of Aleppo city, and many vehicles equipped with several machineguns were destroyed.
Other army units inflicted heavy losses upon members and vehicles of the Islamic State in Iraq and Syria (ISIS) terrorist organization in the vicinity of Air Force Academy in the north-eastern countryside of Aleppo Province.