Syria
Syrian Army advances towards Kinsibba after capturing Bashourah in northern Latakia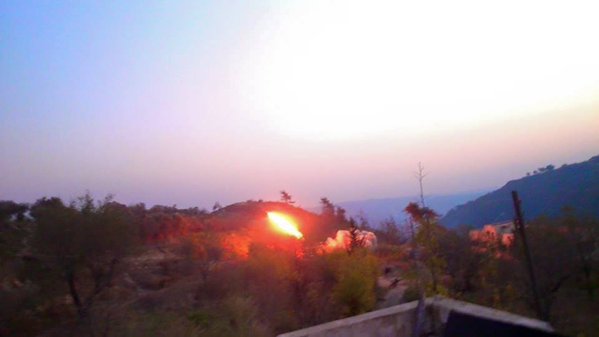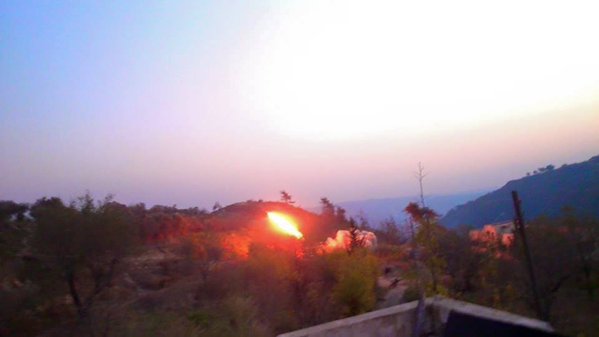 The Syrian Arab Army's 103rd Brigade of the Republican Guard and their allies are steadily advancing along the several fronts that ultimately lead to the rebel stronghold of Kinsibba in the Latakia Governorate's northeastern Governorate.
On Tuesday afternoon, the Syrian Arab Army's 103rd Brigade – backed by the National Defense Forces (NDF), the Syrian Social Nationalist Party (SSNP), Liwaa Suqour Al-Sahra (Desert Hawks Brigade), and the Syrian Marines – imposed full control over the village of Bashourah in Jabal Al-Akrad (Kurdish Mountains) after a violent battle with the Islamist rebels of Jabhat Al-Nusra (Syrian Al-Qaeda group) and the Free Syrian Army (FSA). Following the capture of Bashourah on Tuesday afternoon, the Syrian Arab Army's 103rd Brigade and their allies (specifically Liwaa Suqour Al-Sahra) shifted their focus towards the rebel stronghold of Kabane, where they have attempted to position themselves along two different flanks in order to strike the Islamists from the high ground.
While Kinsibba is the ultimate goal for the Syrian Armed Forces, the village of Kabane is the gateway to the eastern ridge of Jabal Al-Akrad and eventually the Islamist strongholds of Al-Sirmaniyah and Jisr Al-Shughour in the Idlib Governorate. It is very likely that the Syrian Armed Forces choose to capture Kabane before launching one last large-scale offensive in northern Latakia to seize Kinsibba.