Syria
Syrian Army Air Force Destroys Command Centers, Kills ISIL Terrorists in Eastern Provinces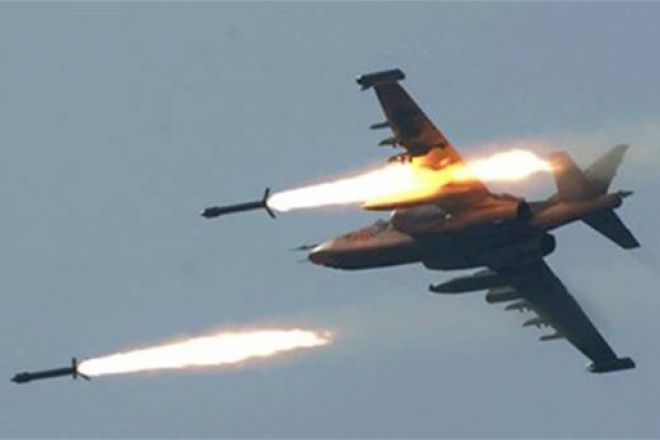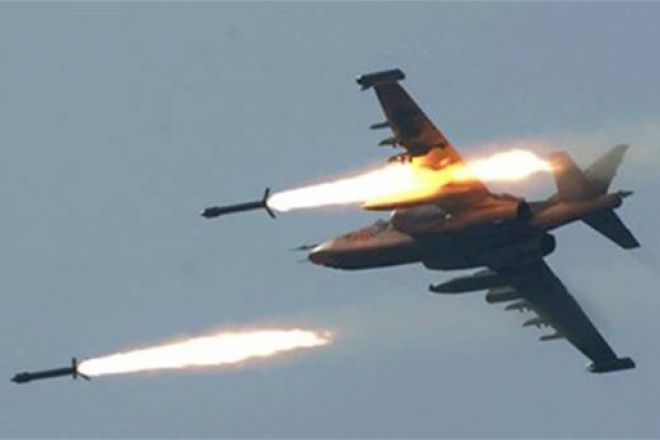 The Syrian Army Air Force carried out Saturday morning intensive sorties targeting the ISIL movement axes and supply routes east of Arak gas field, 3rd station and al-Taybeh al-Gharbiyeh in Palmyra in Homs countryside, inflicting heavy losses upon the ISIL terrorists in personnel and equipment.
The air force airstrikes also destroyed a number of ISIL command centers and vehicles and killed a number of ISIL terrorists in the villages of Salba, Qulaib al-Thaor , Abu Habailat, al-Tanahej, Jana al-Elbawi, Marina and west of Tabbaret al-Dibeh in the eastern countryside of Salamiyeh in Hama countryside.
Raqqa
Meanwhile, the air force of the army carried out during the past 24 hours intensive sorties against ISIL terrorists' positions and dens in the western and southern countryside of Raqqa eastern province.
A military source told SANA that the air raids concentrated on the terrorists' dens and movements at the surrounding of Abu Kabra well, to the south of al-Nashmi, in Karawi village and in al-Rasafa city in the southern and western countryside of Raqqa.
The source pointed out that many of the terrorists were killed and their vehicles were destroyed during the sorties.
Deir Ezzor
Strikes of the Syrian air Army destroyed ISIL terrorists' command centers and vehicles, and killed dozens of the terrorists including leaders in al-Tharda area, Wadi al-Tharda, Hweijet Qate', the Old Airport neighborhood, al-Mawared area and al-Jafra village in Deir Ezzor Province.
SANA reporter said that an army unit killed ten ISIL terrorists who attacked military points at the surrounding of al-Reshdia and Barouk hill in the western countryside of the province.
A state of chaos is spread amongst members of the terrorist organization of ISIL due to the heavy losses inflicted upon them by the Syrian army. In this context, local sources said that the terrorist organization executed one of its leaders called Abu Omar al-Tunisi for attempting to escape, confirming that the Public Relations Official in al-Mayadeen city called Hussam Mohammad al-Shallouf managed to escape.
In a similar context, the sources pointed out to the killing of the financial official of ISIL Fawzi al-Rawi when he was liquidated by unknown people in al-Mayadeen city in the eastern countryside of Deir Ezzor.
Source: SANA