Syria
Syrian Army Ambushes Terrorists on Qalamoun Barrens, Advances in Latakia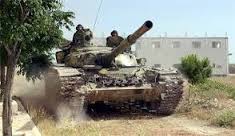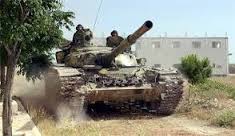 The Syrian army ambushed the members of a militant group on the barrens of Flita in Qalamoun in Damascus and countryside, killing and injuring scores of terrorists.
Meanwhile, the Syrian army regained control over the town of Salma in Latakia countryside after it had controlled the villages of Rwaiset al-Jaaora and Ain al-Jawzah in the area, inflicting heavy losses upon the militant groups.
The Syrian army also continued its counterterrorism operations across the country, causing materialistic and human losses in the terrorists' ranks.
Source: Al-Manar Website